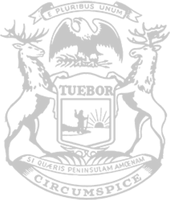 Speak up for Election Security
RELEASE
|
September 17, 2021
Secretary of State Jocelyn Benson recently submitted three rulemaking requests to change election rules in Michigan, all of which would weaken the security of our state's election process. The Secretary of State will hold a public hearing on these three proposed rule sets on Friday, Oct. 1, 2021.
MOAHR 2021-060: Creates a process for disqualifying candidates based upon certain information on a candidate's affidavit of identity. 
City and township clerks do not have training with Michigan's Campaign Finance Act since campaign finance reports are filed with the Secretary of State's office or a county clerk's office, yet this rule would call upon them to find and review files to determine whether a candidate should be disqualified
MOAHR 2021-061: Weakens the signature matching standards for absent voter ballot applications and absentee voter ballot envelopes. 
If the proposed rules are adopted, the rule would create an automatic presumption that the signature on an absentee voter ballot application and absentee voter ballot envelope is valid. Signature verification is an essential part of preventing fraud. Weakening this safeguard will make our entire system more vulnerable.
MOAHR 2021-062: Creates a process for the forms required to allow online absent voter ballot applications. 
Benson would create an electronic portal controlled by Lansing bureaucrats, taking away control from the election officials who live and work in local communities. This same rule would allow people applying for an absentee ballot online to use the stored digital signature on file with the Secretary of State instead of providing an original ink signature that officials can rely upon to verify an absentee ballot is being mailed to the person eligible to receive that ballot.
There is a short window of time for the public to comment on Jocelyn Benson's proposed rules. 
If you agree that now is not the time to weaken Michigan's election system, please share your thoughts below. The public comment period ends October 1!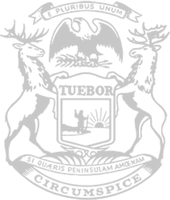 © 2009 - 2023 Michigan House Republicans. All Rights Reserved.
This site is protected by reCAPTCHA and the Google Privacy Policy and Terms of Service apply.