Plan spearheaded by Rep. Hornberger will deliver immediate financial relief to Oxford
State Rep. Pamela Hornberger, chair of the House Education Committee, has spearheaded a funding plan that would deliver immediate funding to help Oxford Community Schools in its continued efforts to recover from the November tragedy.
"We carefully listened to the needs expressed by Oxford and worked with them to provide the tools they need to recover from the lasting impact of the tragedy that students, staff and the building itself withstood," said Hornberger, a former public school teacher. "This funding plan will help obtain and retain mental health professionals necessary to help with trauma response, help cover legal and public relations costs, provide enhanced security features, cover costs for damage to school property during the shooting, and more."
House Bill 6012 would provide a total of $6.8 million for Oxford Community Schools for this fiscal year and the next. The plan would fund support services, such as a psychologist, family school liaison, and mental health director; safety measures, such as a school resource officer, security cameras, and a mass notification system; summer school; repairs; and other needs. The bill also declares that it is the intent of the Legislature that results from summative assessments administered by the district from this school year are not used for retention decisions, educator evaluations, and other high-stakes decisions.
The bill passed the House of Representatives unanimously and now proceeds to the Senate.
###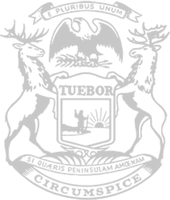 © 2009 - 2023 Michigan House Republicans. All Rights Reserved.
This site is protected by reCAPTCHA and the Google Privacy Policy and Terms of Service apply.