Plan allowing students to decide whether to take ACT WorkKeys exam advances
The state Senate Education and Career Readiness Committee has approved Rep. Pamela Hornberger's plan to give Michigan students greater flexibility in standardized testing.
House Bills 4037-8 would amend state law to remove the requirement that forces students take the ACT WorkKeys exam. Michigan is the only state in the nation that requires the WorkKeys assessment, a workforce readiness exam administered to high school juniors.
"Students have been through a lot over the past two years. Over-testing has always been taxing on our young people, but now it's adding to the pile as they combat learning loss and mental health tolls that resulted from long periods of isolation during mandated school closures," Hornberger said. "I'm proud to have bipartisan support on this measure and significant input from school officials throughout the state who have indicated they would prefer not to administer this exam."
Hornberger also said her legislation does not prohibit the test from being administered. Students pursuing careers in skilled trades may find it to be a valuable tool to assess their career readiness. Under this measure they could still take the test if they choose.
The plan now moves to be considered by the full Senate.
###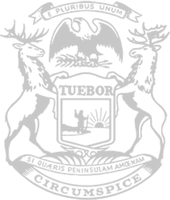 © 2009 - 2023 Michigan House Republicans. All Rights Reserved.
This site is protected by reCAPTCHA and the Google Privacy Policy and Terms of Service apply.