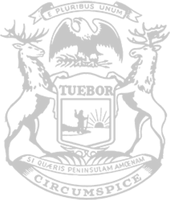 Oversight panel approves Rep. Damoose plan to protect jobless workers from agency error
RELEASE
|
September 30, 2021
The House Oversight Committee today unanimously approved state Rep. John Damoose's plan to protect recipients of a federal unemployment program from owing benefits to the state due to a mistake by the Unemployment Insurance Agency (UIA).
Over the summer, the UIA informed nearly 700,000 recipients of the federal Pandemic Unemployment Assistance (PUA) program that they may have received benefits for which they did not qualify. The state agency is responsible for administering the program in Michigan, and its PUA application allowed claimants to select several reasons for applying, four of which were deemed invalid by the federal government.
"When unemployed workers are approved for benefits, they assume the agency did its due diligence in the application and approval process," said Damoose, of Harbor Springs. "As we now know, the unemployment agency included an error on one application form that caught hundreds of thousands of people off guard when they learned they may owe money back. We must not force these honest people to repay benefits because the government dropped the ball. My plan will provide protection for the good people of our state."
To protect good-faith beneficiaries, Damoose introduced House Bill 5265, which would waive the repayment of improperly paid PUA benefits that were approved solely based on one or more of the four invalid reasons.
The Legislature included a $150 million deposit into the Unemployment Insurance Trust Fund (UITF) in the bipartisan budget, which the governor signed on Wednesday.
HB 5265 now advances to the entire House of Representatives for consideration.
The Oversight Committee on Tuesday announced a plan to improve service at the unemployment agency by increasing transparency for the UITF and the agency's use of the appeals process, creating a citizens' advocate to assist unemployed workers, and setting a time limit of 10 business days for the UIA to review new claims. The plan will also prohibit the UIA from seeking repayment for benefits more than a year old, except in cases of fraud.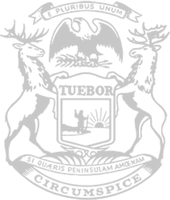 © 2009 - 2023 Michigan House Republicans. All Rights Reserved.
This site is protected by reCAPTCHA and the Google Privacy Policy and Terms of Service apply.