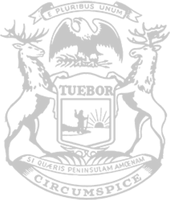 October 2020 Newsletter
Dear Friend, Welcome to my monthly newsletter! This letter serves as a legislative update about my work, new legislation and important updates from the Capitol. An overview of the following legislation and other important happenings is included within this newsletter: · Our finalized Fiscal Year 2021 budget plan · An update from the COVID-19 Oversight Committee
· Our plan to reduce the cost of prescription medications · The House expungement reform plan heading to the governor's desk If I can be of service, please contact me at the phone number or email address found at the bottom of this email. I am always happy to hear from local residents! Sincerely, Douglas C. Wozniak State Representative 36th District
State budget prioritizes what matters most to Michigan families Michigan's new state budget plan has sailed through the Legislature with bipartisan support and was recently signed into state law. The budget plan protects support for K-12 schools, local communities and other shared top priorities of Michiganders – despite the impact COVID-19 and economic shutdowns have had on the state economy. This has been a difficult and challenging process – but I am proud we came together to build a fiscally conservative and responsible budget for the people of Michigan. This plan protects funding for students and local public services while also protecting taxpayers. The plan for the fiscal year beginning Oct. 1 once again will not include tax increases, does not grow state government, and returns about $35 million to the state's rainy day fund. The per-pupil foundation allowance for K-12 schools was held entirely harmless from cuts. Schools will even receive an additional one-time payment equal to roughly $65 per student, along with other changes to increase the commitment to Michigan's school aid fund. The school aid fund will surpass $15.5 billion, a record-high investment.
The budget plan also fully protects revenue sharing payments made to cities, townships and counties — helping fund for the essential local services residents across Michigan rely on every day. Other highlights of the plan include: · Public safety: Additional Michigan State Police troopers will be trained, and local-level road patrols are supported. · Jobs: The Legislature successfully continued funding for important initiatives such as Going Pro and Pure Michigan, along with investments to support rural broadband initiatives so vital to economic development. · Public health: The Legislature's efforts to fight COVID-19 continue, including $20 million to provide personal protective equipment (PPE) in skilled nursing facilities. The budget also includes resources supporting mental health, children with autism, and cleanup of PFAS and other pollution threatening drinking water. · Children, families and seniors: The budget includes support for the Healthy Moms Healthy Babies program, child advocacy centers, and senior citizen program grants. A pilot program will be established helping connect isolated seniors with callers who check in on their welfare. The budget plan – contained in House Bill 5396 and Senate Bill 927 – advances to the governor for her consideration.
COVID-19 Oversight Committee urges governor to adhere to Nursing Home Task Force recommendations Members of the Joint Select Committee on the COVID-19 Pandemic are concerned about the ramifications of seniors isolated in long-term care facilities throughout the state – and I share in their fears. The committee heard testimony recently from Department of Health and Human Services Director Robert Gordon. Legislators want to know why recommendations from the Michigan Nursing Homes COVID-19 Preparedness Task Force – which was convened by the governor's administration – have not been implemented. The task force formulated plans for resident placement, resource availability, staffing needs, and quality of life for long-term care residents.
The administration has publicly stated it is listening to medical experts regarding COVID-19, however the recommendations of the governor's task force have not been at the forefront of the response for nursing homes. The experts who provided this report to the administration say there are not enough tests for nursing homes and long-term care facilities, nor labs committed to running tests for nursing homes. A total of 13 recommendations were made to the administration by the task force to develop a more effective approach regarding quality of life for long-term care during the pandemic. Many of our seniors have been without clergy, routine medical and dental services, and family visitation since mid-March. Communal meals have been cancelled, along with group activities and physical therapy. There is not a cohesive plan for protecting the lives of long-term care residents while safely enhancing them, as they live in isolation. Why are hospital visits safe when nursing home visits aren't? Why did most other states find a mechanism for visitation before Michigan? Why does Michigan report nursing home data differently than other states? How have we continued to charge long-term care staff with fulfilling social and emotional needs of residents when they have already been trying to fill that gap for months? Director Gordon did not sufficiently answer these questions, and in turn has not answered people across the state who have those very same questions. We must do better for our seniors and their families.
Our plan to help lower prescription costs for Michigan families and seniors The House Health Policy Committee has approved a plan that I cosponsored to improve prescription drug price transparency in Michigan. The bipartisan plan requires drug manufacturers to submit information about how their products are priced to the Michigan Department of Insurance and Financial Services. This will provide a necessary level of consumer protection and help policymakers better understand the factors behind increasing prescription medication costs. It's important, especially now, as many workers are unemployed as a result of the pandemic, that struggling families can afford their medications. It's as simple as holding everyone within the drug supply chain accountable, so that we can help protect consumers from inflated prices. Many of Michigan's older residents are on fixed incomes and cannot afford to purchase some of their prescriptions due solely to the increase in cost. While this
plan doesn't specifically place limitations on drug pricing, it does provide clarity to a very complex and confusing section of our state's health care industry. Other bills in the package: · Provide for the licensure and regulation of Pharmacy Benefit Managers (PBMs). · Require insurers to count all drug rebates received for a drug toward the insured's maximum out of pocket costs or plan deductible. · Require hospitals to post the cost of all procedures done by the hospital on the hospital's website. · Legislation I sponsored to prohibit a drug manufacturer from giving a prescriber gifts that have a cumulative value of $63 or more each year. · Clarify that a rebate shall only be applied to a drug if there is not a lower-cost generic available, or if the rebate is not made available to all eligible individuals regardless of how the drug is paid for by the consumer. · Prohibit an insurer from requiring a patient to pay a higher co-pay than the cost of the dispensed drug and requires that a PBM shall not prohibit a pharmacy from disclosing the current selling price of a drug. The legislation now moves to be considered by the House Ways and Means Committee.
House sends historic criminal justice reform plan to governor I'm proud to announce that hundreds of thousands of Michigan residents could soon have the opportunity to clear their records of old criminal convictions and set themselves up for future success, thanks to a sweeping criminal justice reform plan the Legislature recently approved. Making expungement cheaper, easier and available to more residents than ever before will help keep people out of jail and prison by providing them tools they need to be successful. This is all about giving good people with mistakes in their past an opportunity to move on and land better-paying jobs, securing housing and further their educations. House Bills 4980-4985 and 5120 would:
· Expand the number of people who qualify for expungement. · Require judges to expunge marijuana convictions if the behavior that led to the conviction is allowed under current law. · Make most traffic offenses eligible for expungement. · Shorten the eligibility period for expungement. · Establish automatic expungement for certain offenses. The Legislature worked closely with law enforcement to ensure the proposed reforms would improve public safety. The proposal is now on its way to the governor for her expected signature. The reforms would take effect 180 days after the governor signed them into law.
Contact information Serving the people of Macomb County is very important to me. I encourage residents to contact my office with any state or local issues by calling (517) 373-0843, emailing [email protected] or visiting my website at www.RepWozniak.com. It is a pleasure to represent the people of Bruce Township, Shelby Township, Washington Township and the Village of Romeo. Please contact my office if I can assist you in any way, or if you have a great idea to help move our state forward.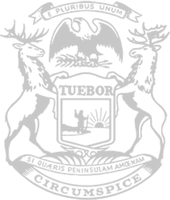 © 2009 - 2021 Michigan House Republicans. All Rights Reserved.
This site is protected by reCAPTCHA and the Google Privacy Policy and Terms of Service apply.