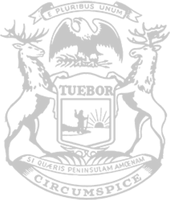 New law incorporates Rep. Thompson plan cutting taxes for small businesses
A plan spearheaded by state Rep. Jamie Thompson that will provide crucial tax cuts for small businesses throughout the state was signed into law today by the governor.
Senate Bill 97, now Public Act 27 of 2023, mirrored Thompson's House Bill 4055 by offering clarity so that equipment used for industrial processing to produce aggregate materials such as gravel, sand, recycled concrete and other critical construction materials is exempt from sales and use tax.
"Hard-working local business owners across our region and the state have felt the sting of rising costs," said Thompson, of Brownstown. "I will continue looking for ways to cut taxes for workers, families and small businesses in the face of inflation. These new laws remove barriers for our local job providers while helping people who are struggling."
A lack of clarity under previous law led to small businesses being penalized by the state. Producers have provided sellers of their industrial processing equipment with an exemption certificate which indicates that the equipment is exempt from sales and use tax. But audits from the Department of Treasury have disputed the exemption since users of aggregate often pay use tax on products instead of sales tax.
The new laws will ensure there are no longer these types of disputes – which have led to cumbersome and costly processes for job providers – and the exemption can be easily applied.
HB 4055 had overwhelming bipartisan support in the House, and SB 97 enjoyed bipartisan support in the House and Senate prior to becoming law.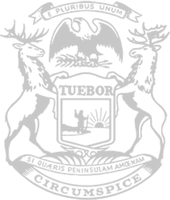 © 2009 - 2023 Michigan House Republicans. All Rights Reserved.
This site is protected by reCAPTCHA and the Google Privacy Policy and Terms of Service apply.