New Energy Bills Will Be Devastating to Midland County & Great Lakes Bay Region
Representative Bill G. Schuette, R-Midland, on Thursday issued the following statement after Senate Democrats rammed through new mandates that require vastly more renewable electricity generation and force an unrealistic reliance on wind and solar power, a transition that will decrease reliability and raise electricity costs:
"This legislation rammed through by the Michigan Senate Democrats will have a devastating impact on the people of Midland & Gladwin Counties and the Great Lakes Bay Region. Families will see their energy bills skyrocket as our local energy assets are forced offline. Our major Mid-Michigan employers and small businesses will be hit with massive rate increases that could seriously harm their operations and our local economy. The very stability of our energy grid could be compromised by this highly restrictive and experimental approach. Plain and simple, this legislation is bad policy that will have serious consequences in higher costs and less reliable energy here in Mid-Michigan."
The Senate passed Senate Bills 271, 273, 502, and 519 along party lines, and they will now advance to the Michigan House for consideration. The bills would mandate 100% "clean" electric generation by 2040. The package would also mandate prevailing wages and project labor agreements for energy projects.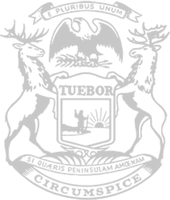 © 2009 - 2023 Michigan House Republicans. All Rights Reserved.
This site is protected by reCAPTCHA and the Google Privacy Policy and Terms of Service apply.