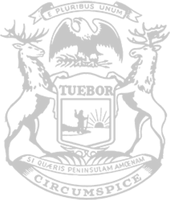 New criminal justice reforms will help deserving people improve their lives
Hundreds of thousands of Michigan residents could soon have a new opportunity to clear their records of old criminal convictions, thanks to a bipartisan expungement reform plan recently approved by the Legislature.

It's a proposal I have been fighting hard for because too many people who make mistakes that involve the criminal justice system are never able to truly move on.

Even after someone has served their time and paid their debt to society, an old criminal offense can keep them from getting the license they need to open a business that has nothing to do with their previous crime. It can keep a single mother from securing the financing she needs to move her children into a home of their own. It can keep a father from landing the well-paying job he's dreaming of, so he can go to bed at night without having to worry about how he's going to put food on the table for his family the next day.

Take Tamika Mallory, for example. The Detroit resident dreams of starting an in-home adult foster care business, but she is held back by three misdemeanors on her record – two related to marijuana and one from a traffic offense. Even though she has been crime-free for 20 years, the mistakes she made as a younger woman are keeping her from obtaining the license she needs to start her business.

There are hundreds of thousands of people across the state in similar situations. Their stories are what inspired me to push for these reforms.

If the governor signs House Bills 4980-4985 and 5120 into law – and I expect she will – expungement is soon going to be cheaper, easier and available to more residents than ever before.

Our reforms will allow for up to three felonies and four misdemeanors to be set aside, expand eligible crimes to include traffic offenses, and shorten the timeline for eligibility.

A key piece of this legislative package would ensure that people with past marijuana convictions will have those convictions set aside if the behavior that led to the conviction would be permissible under current law. Most of these individuals would be eligible to petition for expungement immediately.

The final piece of our plan would provide automatic expungement for people with minor felonies and misdemeanors after they spend 10 years crime free. This measure will knock down barriers and make it easier for people to earn a decent living, obtain stable housing and access education and training opportunities to help them get ahead.

Right now, many people who are eligible for expungement do not realize they are qualified, and others are deterred by the cost and time associated with the long and complicated process. A University of Michigan Law School study found that just 6.5 percent of people who qualify received an expungement within five years of becoming eligible. This bill will improve the process to make expungement as simple and painless as possible for people who pose very little threat to public safety.

Not only are these reforms the right thing to do, I worked closely with law enforcement to ensure they would make our communities stronger and safer. The fact is that people are much more likely to lead productive, crime-free lives when they have a steady, well-paying job. Every Michigan community will be safer if we give people a chance to move on from their mistakes and build new lives as responsible citizens who can contribute positively to society.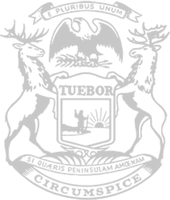 © 2009 - 2021 Michigan House Republicans. All Rights Reserved.
This site is protected by reCAPTCHA and the Google Privacy Policy and Terms of Service apply.