New bipartisan measures provide new safeguards for fraudulent fertility information
A bipartisan plan led by state Rep. John Roth with measures from state Reps. Bronna Kahle (R-Adrian), Karen Whitsett (D-Detroit) and Kelly Breen (D-Novi) will work to protect people born through assisted reproductive methods who seek the truth about their backgrounds.
With the uptick in ancestral tracking, numerous instances of people being duped by false medical or ancestral histories surrounding chosen donors have been uncovered. While parents have recourse to go after physicians who knowingly provide false information during a donor process, children who later realize their true identities do not.
The plans correct this while establishing both a criminal and civil framework for victims. proposals establish assisted reproductive fraud as a felony when an individual knowingly provides false information or uses gametes not expressly agreed to by a patient in the reproduction process. The legislation also creates a third-degree sexual conduct felony for a health professional who knowingly uses his or her reproductive material for assisted reproduction procedures without patient consent.
"People never like to be lied to. In a medical situation it can be psychologically shattering," said Roth, of Traverse City. "This bill package brings justice for those children born from assisted reproductive technology when they find out they aren't who they thought they were because a medical professional deceived them."
There are currently no federal requirements that assisted reproductive facilities, such as sperm banks, obtain and verify information about a donor's medical history, educational background, or criminal record. This creates instances where key information can slip through the cracks – or, worse – be withheld intentionally and go unnoticed for years.
"I believe it is a human right to know our genetic family connections, medical history, and genetic identity," said Lynne W. Spencer, a limited licensed psychologist in Chelsea who supports the legislation and has prior personal experience with fraudulent misrepresentation. "A physician's power of withholding or misrepresenting information, and family secrecy, create dysfunction in the family and genetic bewilderment for the person created this way.
"Clinicians work behind closed doors, with the history of secrecy and dominion behind them. We need to change this fraudulent practice and give people the right to know their true identity."
Roth developed the legislation with Right to Know, a non-profit organization that assists people impacted by misattributed parentage which can occur through adoption, assisted conception or those conceived through a non-paternal event. Proposals in the legislative package include allowing for civil liability in instances of false representation in assisted reproduction, establishing a 15-year lookback timeframe for criminal charges based on the offense or when an individual is identified through DNA, and investigatory powers for the state's Department of Licensing and Regulatory Affairs.
"People deserve reliable, trustworthy and transparent doctors who are held to ethical standards," Kahle said. "The truth about a donor's background should always be made available to people who were conceived by way of assisted reproductive methods."
"Assisted Reproductive Technology Fraud (ARTF) is a complex issue which requires intervention from several angles in order to provide legal recourse to the children who were born from ARTF," Breen said. "My bill specifically gives investigative and limitation powers to the Michigan Department of Licensing and Regulatory Affairs to identify transgressors and prevent further victims."
"I was appalled to learn that fertility fraud has been allowed to go unchecked for so many years with absolutely no legal repercussions. It's time to change that," Whitsett said. "This package of bills provides justice to families and individuals across the state of Michigan who have been victims of this unethical and deceptive practice. I am proud to be joining my colleagues on both sides of the aisle to bring forth this crucial legislation."
HBs 5713-17 are scheduled to be formally read into the record on Wednesday.
#####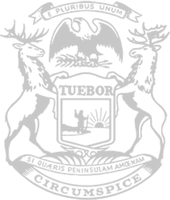 © 2009 - 2023 Michigan House Republicans. All Rights Reserved.
This site is protected by reCAPTCHA and the Google Privacy Policy and Terms of Service apply.