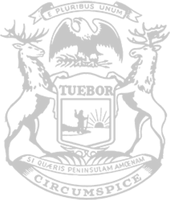 Mueller: Governor puts more people out of work as UIA continues to fail
Stay-at-home order tightens work restrictions, extends to April 30
State Rep. Mike Mueller today expressed his disappointment in the governor's decision to put even more restrictions on workers and job providers by extending her stay-at-home order through April 30.

Gov. Gretchen Whitmer ordered that stores no longer sell what she considers non-essential items and block off those areas so customers cannot access them. The governor also said she will not follow the guidelines issued by the federal government's Cybersecurity and Infrastructure Security Agency that would allow more Michiganders to safely return to work while following social distancing guidelines.

Mueller, of Linden, said he agrees it is important for people to continue social distancing to stop the spread of COVID-19, but said the governor should focus on making common-sense adjustments to allow workers who can safely do their jobs apart from others to continue to work and support their families.

"There are hundreds of jobs across our communities and throughout our state that can be done without the risk of contact with others," Mueller said. "Landscapers, construction workers, and mechanics are just some of the many jobs that could continue while spaced far apart from others. The governor is quick to slash jobs but has been very slow to address issues within the unemployment filing agency. Now she's adding on to the pile with no foreseeable plan to help displaced workers pay their bills and put food on their tables."

Mueller added that most of the calls his office receives residents are complaints about the unemployment insurance agency.
Rep. Mueller and his staff continue to work remotely to serve residents during the COVID-19 outbreak. People with questions or concerns can reach his office by calling (517) 373-1780 or emailing [email protected].
###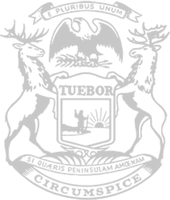 © 2009 - 2020 Michigan House Republicans. All Rights Reserved.
This site is protected by reCAPTCHA and the Google Privacy Policy and Terms of Service apply.