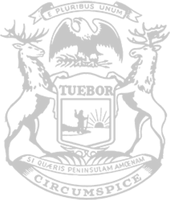 MIOSHA Investigation
RELEASE
|
February 23, 2022
By: State Rep. Pauline Wendzel
As many people have previously read in this paper, one of my biggest priorities is ensuring that state government is efficient, effective, and, most importantly, accountable. As the House provides oversight and investigates how the COVID pandemic was handled by our state, a troubling issue was brought to light.
The House Oversight Committee found major process and transparency issues within the Michigan Occupational Safety and Health Administration (MIOSHA) that were disclosed in a committee hearing. The issues brought before the committee raise additional questions that must be answered.
The committee heard testimony from Port Huron city manager James Freed, who outlined the department's destruction and concealment of key communications that were uncovered during a year-long legal dispute over alleged COVID-19 protocol violations.
Far too often, small businesses that were accused of violating the governor's covid orders simply paid the fine in hopes that the state would go away.
These mom-and-pop shops in communities like Southwest Michigan don't have the resources to hire a legal team and fight the government in what could be a year-long process. Rather than draw out a fight and risk retaliation from the state, these small business owners figured it was cheaper to pay a fine and move on from the issue. This predatory mentality from the state had led to countless innocent businesses being unfairly fined when they were struggling to keep their doors open. 
In November of last year, the citation against Port Huron was dismissed. At the time of the dismissal, only roughly one out of every 10 MIOSHA violations had been contested since numerous executive orders in response to COVID-19 were implemented.
During his testimony, Freed shared that MIOSHA indicated it was a "general feeling" of non-compliance that led to the state issuing the city citations. This testimony is shocking, and when MIOSHA testifies before the committee, they'll have a lot of explaining to do to ensure the people of Michigan that they're operating with the utmost integrity and fairness.
As this investigation continues to play out, my focus as the Chair of the Commerce Committee will remain on giving our local job creators a voice and ensuring that their state government continues to become more efficient, effective, and, most importantly, accountable.  
####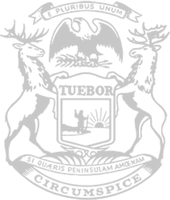 © 2009 - 2023 Michigan House Republicans. All Rights Reserved.
This site is protected by reCAPTCHA and the Google Privacy Policy and Terms of Service apply.