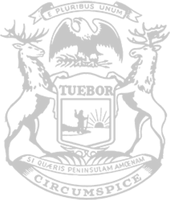 Rep. Jack O'Malley represents the 101st District in the Michigan House.
Michigan one step closer to making massive gains in maritime commerce
RELEASE
|
November 16, 2021
Advancing legislation makes renewed commitment to shipping industry
A plan from state Rep. Jack O'Malley charting a course for investment into Michigan maritime commerce was overwhelmingly approved recently by the Michigan House.
House Bill 5291 would establish a Port Facility Improvement Grant program for the expansion and creation of public and private ports within the state. It also creates the Maritime and Port Facility Improvement office within the Michigan Department of Transportation – devoting a specific office to water commerce.
O'Malley chairs the House Transportation Committee. The second-term legislator underscored the need to focus on maritime activities just as the state does for roads and bridges, aviation, or rail.
"We have fallen behind other states we share the Great Lakes with because they are investing in shipping on waterways through grant programs similar to this," said O'Malley, of Lake Ann. "This measure received almost 100 'yes' votes and that made it clear we need to step it up in this area. This plan starts that process – and I'm hoping it continues to advance so we can deliver both jobs and greater economic prosperity to our state."
Appropriations would still be needed to address the grant process, but O'Malley has maintained through the bill's introduction and movement that establishing a framework for the program is a good and needed first step.
Multiple port officials spoke in support of the bill when it was under consideration in the House Transportation Committee. Kyle Burleson, director of port operations at the Detroit-Wayne County Port Authority, said the legislation is desperately needed. Paul LaMarre III, port director for the Port of Monroe, said reigniting investment in maritime commerce in Michigan will make the state the water transportation hub it once was.
HB 5291 now moves to the Senate for further consideration.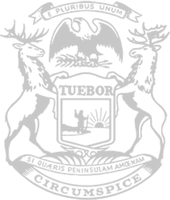 © 2009 - 2022 Michigan House Republicans. All Rights Reserved.
This site is protected by reCAPTCHA and the Google Privacy Policy and Terms of Service apply.