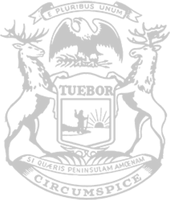 Michigan moves closer to revitalized economic development strategy with advancing Rep. O'Malley plan
The Michigan House today approved a wide-ranging economic and workforce development plan introduced by state Rep. Jack O'Malley.
O'Malley's legislation – House Bill 5602 – creates the Strategic Outreach Attraction Reserve (SOAR) Fund and is part of a broader plan to make the state competitive in attracting cutting-edge jobs and projects.
"We've all seen the news the past few years of Michigan missing out on attracting new businesses, or projects that expand businesses that already call Michigan home," O'Malley said. "Every time that happens, our state falls behind others. I feel the time is now to develop targeted solutions that provide our state with an opportunity to capitalize on its potential. Instead of just helping large urban areas, this is going to be something the whole state can take advantage of – including in areas like the one I represent. It's an investment in our state's future – and we need to lead on this issue in order to get us to where we need to be."
O'Malley pointed to Ford Motor Company's recent decision to build two massive sites in Kentucky and Tennessee that will produce electric trucks and batteries to power future vehicles. The investment by Ford is the largest-ever U.S. investment in electric vehicles at one time by an automotive manufacturer. Along with money from partner SK Innovation, roughly $11.4 billion will be spent to build the complexes and nearly 11,000 new jobs could be created between the two states.
The fund within O'Malley's plan will be used to earmark money – which could be appropriated by the Legislature or come from another source – specifically toward a pair of other funds dedicated to site readiness and critical industry development. Money in the SOAR Fund that is restricted at the close of the fiscal year must remain and won't lapse to the state's general fund, meaning the state can build up savings over time to attract and develop projects as opportunities arise.
For needed transparency, the Department of Labor and Economic Opportunity must transmit a report on fund activities to the Legislature, the Secretary of State and House fiscal agencies in both the House and Senate by March 15 of each year.
"Having the Legislature as a partner in this process will allow the people to have a say in how their tax dollars are used," O'Malley said. "There may be some projects that people don't want to see the state pursue and they can let that be known through their elected representation. This is going to be a more collaborative process under these bills than it has been. That's a positive going forward as we strive put our state in a position to win the jobs of today and tomorrow."
The plans, HBs 5602-04, now move to the Senate for further consideration.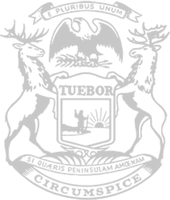 © 2009 - 2022 Michigan House Republicans. All Rights Reserved.
This site is protected by reCAPTCHA and the Google Privacy Policy and Terms of Service apply.