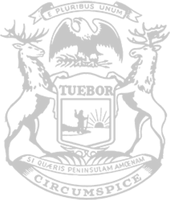 Michigan Legislature approves Rep. Howell's Pheasant Stamp Bill
RELEASE
|
December 18, 2020
Howell's plan will help restore pheasant hunting opportunities in Michigan
This past Wednesday, the Michigan Legislature voted in favor of adopting a plan by State Representative Gary Howell (R-North Branch) to create a specially designated pheasant stamp, with the revenue collected to be used exclusively for releasing pheasants for hunting on state-owned lands.
The House voted in support of Howell's legislation by a vote of 95-13. The Senate had earlier passed it by a vote of 37-1.
"As the chairman of the House Committee on Natural Resources and Outdoor Recreation," Howell stated, "I remain dedicated to preserving Michigan's hunting heritage. I have been actively looking for ways to encourage more pheasant hunting in our state, and this legislation will help to accomplish that goal. I particularly want to introduce young people to this opportunity that can provide a lifetime of enjoyment with friends and family."
Howell's House Bill 4313 requires revenue from the new license to be entirely dedicated to the Game and Fish Account for pheasant stocking. The new license would not be required in the Upper Peninsula, on any private property not enrolled in the Hunter Access Program, or for those under age 17.
Michigan hunters once shot over one million pheasants per year when the birds were plentiful across the state. More recently, Michigan hunters now harvest less than 60,000 roosters annually, representing a 95% decrease.
"It is hoped that this legislation will help revitalize Michigan's hunting heritage and bring more hunters outdoors," Howell stated.
Under Howell's plan, it is anticipated that pheasant hunters will travel to state game areas in counties like Lapeer, spending money on food, gas, and hunting supplies – to the benefit of local businesses.
"Many new hunters bypass small game hunting altogether as they go straight to bigger game such as deer, turkey, and bear," Howell explained.
"The DNR is partnering with several sportsmen's groups and governmental entities to facilitate a revitalization of Michigan's pheasants," Howell said. "This initiative has the potential to change small game hunting opportunities, increase wildlife populations, improve hunter satisfaction, and help Michigan's economy. I am totally committed to this project."
Howell specifically credited the volunteer members of The Michigan Pheasant Hunting Initiative for encouraging this plan. "Lapeer County residents Ken Dalton of Arcadia Township and Carl Griffin of Imlay Township were extremely instrumental in the formation and passage of this legislation, as well as Lapeer County resident Mike Thorman and Calhoun County residents Tom Shook and Jim Smith," Howell said. "These gentlemen were invaluable in getting us to this point."
"This is a prime example of how everyday citizens can get involved with an idea and provide vital input," Howell said. "I was able to work closely with all of these individuals in drafting the bill and gaining the support of my colleagues. This is how good government is supposed to work!"
HB 4313 now goes to Governor Whitmer for her signature.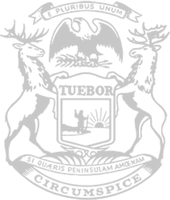 © 2009 - 2022 Michigan House Republicans. All Rights Reserved.
This site is protected by reCAPTCHA and the Google Privacy Policy and Terms of Service apply.