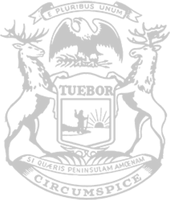 Michigan House gets on board with Rep. Roth resolution honoring crucial state industries
State Rep. John Roth, of Traverse City, today highlighted the immense impact Michigan's boating and fishing industries have on jobs and the economy throughout the Great Lakes State with his approved House resolution.
The resolution recognizes June 4-11 as Boating and Fishing Week in Michigan. The state ranks third nationally in boating registrations, providing an estimated $7.8 billion in state economic impact and supporting nearly 60,000 jobs. 
"People across northern Michigan and our state love recreational past-times like dropping a line in the water or hopping in the boat on a beautiful day. In fact, boaters in our state are never farther than six miles from a lake or stream," said Roth, noting the over 11,000 inland lakes and ponds and nearly 36,500 miles of rivers and streams across Michigan. "It's important to recognize what these vital activities and industries provide for our state every day, especially as we enter the summer months."
Michigan supports the industry with 1,300 public access sites, more than 1,000 marinas and 80 Harbors of Refuge available for boaters to launch or store their vessels. Roughly 50 percent of all boating activity in Michigan is fishing-related – enhancing freshwater boating experiences and driving an industry unique to the state as home to over 150 species of fish.
Roth introduced the resolution in concert with the 75th anniversary of the Michigan State Waterways Commission – honoring the state's maritime history and a commitment to the sustainability of a crucial natural resource.
PHOTO INFORMATION: State Rep. John Roth, of Traverse City, speaks during a Michigan House Session on Thursday, June 9 on his resolution recognizing June 4-11 as Boating and Fishing Week in Michigan.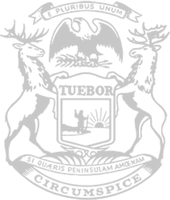 © 2009 - 2023 Michigan House Republicans. All Rights Reserved.
This site is protected by reCAPTCHA and the Google Privacy Policy and Terms of Service apply.