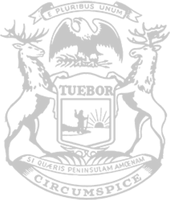 Michigan House approves Rep. VanWoerkom's plan to focus on reemployment – not unemployment
The Michigan House today approved Rep. Greg VanWoerkom's plan to help unemployed residents return to the workforce and address the state's labor shortage.
House Bills 5179 and 5180 strengthen work search requirements for those collecting unemployment benefits in Michigan, and take steps to ensure people know about and connect with job openings in their community.
"The goal of our system should be reemployment – not unemployment," said VanWoerkom, of Norton Shores. "We must have an unemployment system that works for those truly in need. But the best long-term solution for workers and their families is employment and a good-paying job.  These measures take important steps to make sure our system truly works for the people of Michigan."
Especially since the COVID-19 pandemic, many Michigan job providers have struggled to fill openings. In many cases, businesses get plenty of job applicants — but relatively few of those applicants follow up by showing up for job interviews or accepting open positions when offered. People choose to stay on unemployment instead.
"Call it phantom interviews, call it ghosting – whatever you call it, it's a problem," VanWoerkom said. "We must do more to encourage real and meaningful work searches."
VanWoerkom's plan would better define what it means to be actively looking for work under Michigan law. People receiving unemployment benefits would engage in at least three job search or training activities each week – items such as applying for a job, interviewing, or participating in workforce development or GED programs. Benefit recipients would report specifics of their job search – including dates of application and interviews – to the unemployment agency. Currently the UIA only requires one job search activity every two weeks.
VanWoerkom's plan also forces state agencies to take a more active role in helping the unemployed find jobs. Every individual registered with Michigan Works! would be notified of all job openings the agency receives, working in conjunction with the Unemployment Insurance Agency.
The legislation advances to the Senate for further consideration.
###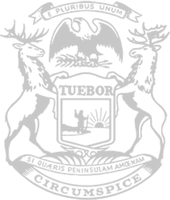 © 2009 - 2023 Michigan House Republicans. All Rights Reserved.
This site is protected by reCAPTCHA and the Google Privacy Policy and Terms of Service apply.