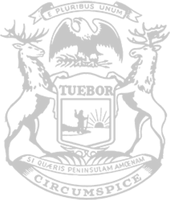 Michigan House approves Rep. Schroeder's 'Suicide Prevention Day' resolution
RELEASE
|
September 10, 2020
Rep. Andrea Schroeder and the Michigan House today helped raise awareness about suicide by discussing prevalence and prevention.
"Much more can and should be done to help prevent the tragic taking of a person's own life," said Schroeder, of Oakland County's Independence Township. "The suicide rate has increased over the past two decades, and experts say this year could be even worse because of the added stresses from the COVID-19 pandemic. We must acknowledge that suicide is a major public health problem, do more to understand and recognize the warning signs, and connect people with appropriate and effective intervention strategies."
Schroeder led the House's approval of a resolution declaring Sept. 10 as Suicide Prevention Day in Michigan.
More than 1,500 Michigan residents died of suicide in 2018 – the 10th-highest cause of death in the state overall. Suicide is the second-leading cause of death for 15-to-24-year-olds.
Schroeder is fighting suicide on several fronts, particularly among our young people.
Earlier this year, the Michigan House approved Schroeder's 'Save Our Students' plan that would require schools that issue identification cards to include a 24-hour crisis and suicide prevention hotline on each card for students in grades 6 through 12. Schroeder's plan also calls for the Department of Health and Human Services to provide information materials for schools related to suicide prevention, depression, and anxiety. Schools would be encouraged to display this information on their websites and in select locations within school buildings.
The legislation is pending in the Michigan Senate.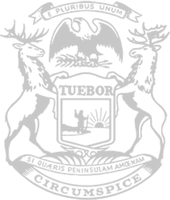 © 2009 - 2021 Michigan House Republicans. All Rights Reserved.
This site is protected by reCAPTCHA and the Google Privacy Policy and Terms of Service apply.