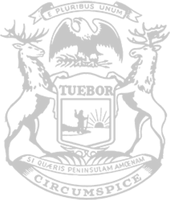 Michigan House approves Rep. Schmaltz's plan to preserve access to MSP background checks
State Rep. Kathy Schmaltz today led the Michigan House in a vote to preserve access to the Michigan State Police background check program.
Employers and volunteer-based organizations throughout Michigan rely on the service to vet individuals who work closely with children, seniors, and other vulnerable adults.
Schmaltz said a change in federal law requires Michigan to update its state laws regarding background checks. If it doesn't comply, the Michigan State Police will lose access to the federal databases it needs to perform the service.
"Solving this problem is of great importance not only to the Michigan State Police, but also to the families of individuals who put their trust in others to care for their loved ones," said Schmaltz, R-Jackson. "Michigan already has a critical staffing shortage at nursing homes, childcare facilities and hospitals. The problem will be exacerbated if these facilities can no longer rely on the in-state background check program and instead have to wait for the federal government to vet new employees."
Michigan has until June to make the required changes, or the MSP will be at risk of being cut off from the federal databases.
Schmaltz's solution, House Bill 4045, performs the necessary updates, including the establishment of a new "rap back program" that provides ongoing updates on employees of volunteers. This protects the public if an individual is charged with a dangerous offense after they are hired and eliminates the need to perform repeated background checks on individuals who have ongoing contact with vulnerable people.
"I'm happy to help find a solution to a real, urgent problem that affects Michigan families," Schmaltz said. "We're fixing this issue so the Michigan State Police can continue offering background checks for individuals who care for vulnerable people."
House Bill 4045 was approved with overwhelming bipartisan support. It now advances to the Senate for further consideration.
###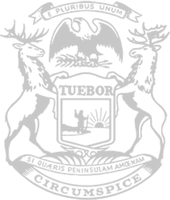 © 2009 - 2023 Michigan House Republicans. All Rights Reserved.
This site is protected by reCAPTCHA and the Google Privacy Policy and Terms of Service apply.