Michigan House approves Rep. Glenn's plan to better protect neglected children
The Michigan House today approved Rep. Annette Glenn's legislation to improve protections for children in dangerous home situations across the state.
Glenn's measure, House Bill 4640, eliminates an inconsistency in state law that could undermine a court's ability to step in and protect neglected children. Glenn's proposal would add "threatened harm" to the definition of "neglect" in Michigan's Child Abuse and Neglect Prevention Act – making the definition consistent with other areas of Michigan child abuse law. This change would mean anticipated or threatened harm to a child could be taken into account by courts.
"We must do more to protect children who are in dangerous living conditions across our state – and this measure is a much-needed step in the right direction," said Glenn, R-Midland. "This change will bring clarity and consistency to state law, allowing courts – when warranted – to intervene and provide more help in neglect cases."
Glenn said the current lack of clarity in law creates situations where some courts might not act to protect children until after actual harm is done – even though there may be a clear pattern of behavior in a household that leaves a child at risk. For example, during committee testimony on the legislation, lawmakers heard about a preschool-age child who was not removed from a home even though the child tested positive for cocaine exposure through a hair follicle test.
House Bill 4640 was approved by a broad bipartisan vote in the House and advances to the Senate for further consideration.
Glenn introduced similar legislation during the Legislature's 2019-20 term. Her measure was overwhelmingly approved by the House, but the proposal did not advance in the Senate.
###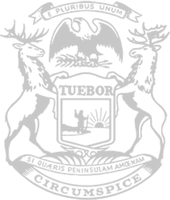 © 2009 - 2023 Michigan House Republicans. All Rights Reserved.
This site is protected by reCAPTCHA and the Google Privacy Policy and Terms of Service apply.