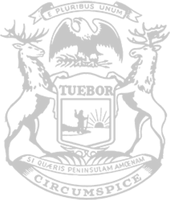 Michigan House approves budget plan that sets stage for improved mental health care
State Rep. Mary Whiteford joined her House colleagues Thursday in approving the House budget plan to continue the state's recovery from the COVID-19 pandemic and move the state forward to a brighter future.
The House approved supplemental measures for the current fiscal year and a plan for the approaching state budget year that begins Oct. 1.
Whiteford, who chairs the House Appropriations Health and Human Services Subcommittee, said she is most proud of the plan's significant investment in child mental health, the greatest investment the state has ever made in this category.
"Unprecedented times call for all of us to reflect on what is most important, to make decisions that reflect our values, and ensure that our children are given the brightest future possible," Whiteford said during her floor speech in support of the plan. "I pray that the impact of these investments makes a lasting impact for generations to come."
The plan establishes:
School-based health centers for children who are unable to travel to get the mental and physical health support they need.
Grants to establish crisis stabilization units (CSUs) and pediatric residential treatment facilities (PRTFs) throughout Michigan. Both treatment facilities are more appropriate and better-equipped places to turn for mental health care than a hospital emergency room.
A competitive grant program for infrastructure investments to improve behavioral health care in emergency departments.
A grant program to increase the number of inpatient psychiatric beds in hospitals and centers statewide, ensuring more people can receive the help they need quickly.
A new Hawthorn Center, the state's only psychiatric hospital for children and adolescents.
The plans advance to the Senate for further consideration.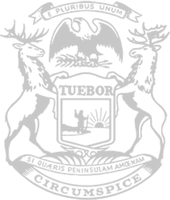 © 2009 - 2021 Michigan House Republicans. All Rights Reserved.
This site is protected by reCAPTCHA and the Google Privacy Policy and Terms of Service apply.