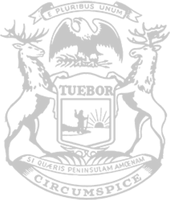 Meerman urges workers, employers to voice concerns about 'endless emergency rules'
New website collects public comments regarding MIOSHA proposal
State Rep. Luke Meerman, House chairman of the Legislature's Joint Committee on Administrative Rules (JCAR), today announced an opportunity for Michigan residents to voice their concerns about the Michigan Occupational Safety and Health Administration's (MIOSHA) request to make emergency pandemic workplace rules permanent.
Meerman invites Michigan residents to log on to https://gophouse.org/posts/whitmeremergency to fill out an online form and send their comments directly to MIOSHA leaders.
"My West Michigan neighbors are furious over the idea of endless emergency rules," said Meerman, of Coopersville. "This website provides people with an opportunity to share their concerns with MIOSHA leaders ahead of the administration's public hearing later this month. MIOSHA needs to hear how these rules will impact employers and their many workers across the state."
The administration said in its official filing with the state's Office of Administrative Hearings and Rules that indefinite regulations are needed because "Michigan's experience with COVID-19 demonstrates that the disease can spread rapidly without protective measures in place." Under the proposal, employers would still have to adhere to many directives like requiring employees to wear masks at all times, enforcing social distancing parameters and creating policies prohibiting in-person work to the extent that work can feasibly be completed remotely, among others.
As part of the proposed rules, MIOSHA could keep these directives in force after emergency orders have been rescinded.
"Gov. Whitmer's actions speak louder than her words," Meerman said. "She claims she wants to see an end to Michigan's 13-month state of emergency, but at the same time she's working with MIOSHA to make permanent the type of government overreach we've seen repeatedly as the state combats COVID-19."
All public comments must be submitted to the website by 5 p.m. on May 26, the day that MIOSHA will hold its public hearing.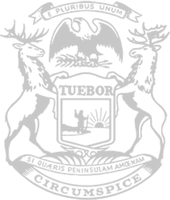 © 2009 - 2022 Michigan House Republicans. All Rights Reserved.
This site is protected by reCAPTCHA and the Google Privacy Policy and Terms of Service apply.