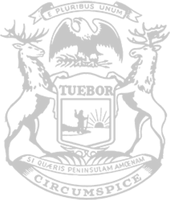 Meerman: Agriculture industry continues to be subject to burdensome, harmful COVID restrictions amid Michigan's reopening
State Rep. Luke Meerman, of Coopersville, expressed disappointment today in the governor's decision to continue enforcing COVID orders on the agriculture industry after announcing the end of almost all other restrictions on Thursday, including mask mandates and capacity limits.
Agriculture is one the few sectors that will still face orders that others will finally be free of, including COVID-19 testing requirements and the use of isolation housing for agricultural workers.
"These mandates hurt growers who are already competing for workers with states that don't require testing," Meerman said. "Not only does the new order maintain most of the previous requirements, it actually expands the activities covered by the order while requiring testing of symptomatic individuals, even if they're already fully vaccinated."
Under the new MDHHS order, agricultural housing operators must provide testing for any housing resident exhibiting the principal symptoms of COVID-19 or has suspected exposure to COVID-19, regardless of that individual's vaccination status.
The new order also expands testing of housing residents and new employees to include children as young as 13 years old, down from the previous exemption of those 18 years and younger.
"To make matters worse, this order is effective immediately. Farmers have no lead time to adopt the regulations, which carry misdemeanor fines of up to $200, 6 months of jail time, or both," Meerman said. "The governor is out of touch with the agriculture industry, its job-providers, and workers. These senseless mandates are hurting our agricultural sector and it's time to relax restrictions as they have been for almost all other industries."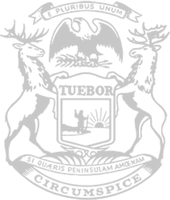 © 2009 - 2022 Michigan House Republicans. All Rights Reserved.
This site is protected by reCAPTCHA and the Google Privacy Policy and Terms of Service apply.