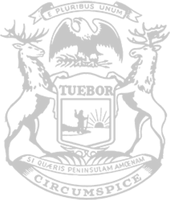 Local Officials Stand up for Community Preservation in Recent Marshall Megasite Development
MICHIGAN HOUSE FREEDOM CAUCUS
| | |
| --- | --- |
| Chair Rep. Steve Carra | Vice Chair Rep. Matt Maddock |
| Rep. Andrew Beeler | Rep. James DeSana |
| Rep. Joseph Fox | Rep. Neil Friske |
| Rep. Angela Rigas | Rep. Rachelle Smit |
---
The City of Marshall and Marshall Township Joint Planning Commission (JPC) on Tuesday voted NOT to recommend re-zoning for a Chinese electric battery company to build a nearby megasite.
After nearly two hours of discussion, in a 4-2 decision, JPC members Julie Burke-Smith, Phyllis Gresly, Katie Reed, and Joanna Johnson voted to preserve the integrity of beautiful Marshall, MI as they recommended re-zoning 741 acres for industrial use to NOT occur.
Contemporary Amperex Technology Co., Limited (CATL), is a controversial Chinese electric battery company preparing to receive billions of dollars in taxpayer assistance that would assist Green New Deal advocates in pushing society toward using battery-powered vehicles.
Environmental, preservation of quiet community ambience, national security, and free market arguments have been used to persuade local leaders to turn down this plan.
"$1.7 billion dollars in taxpayer funding from 10 million people in our state forces every man, woman, and child in Michigan to hand over $170 on average to one corporate elite company that the local community can't even agree they want," said Rep. Andrew Beeler, R-Port Huron.
House Freedom Caucus Chair Steve Carra, R-Three Rivers, applauded the decision of the JPC stating, "Politicians and the global elite subjecting a community to a project like this is central planning, not free markets. The redistribution of wealth from the hard-working middle class to a select few is detestable and I'm proud of the Joint Planning Commission for putting the interest of preserving their community over the interest of the politically connected."
The Marshall City Council is expected to vote on Monday, May 1 at 7 PM in the County Board of Commission Chambers, Marshall County Building, 315 W Green Street Room 3-C08 to determine whether they will follow the recommendation of the JPC or reject their decision for the greater Marshall Community.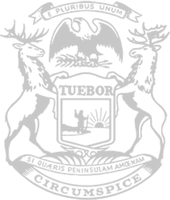 © 2009 - 2023 Michigan House Republicans. All Rights Reserved.
This site is protected by reCAPTCHA and the Google Privacy Policy and Terms of Service apply.