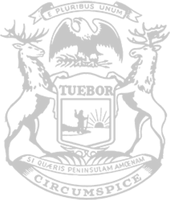 State Rep. Pauline Wendzel and Rob Cleveland of the Cornerstone Alliance testify in support of Rep. Wendzel's Michigan Competitiveness package.
Local issues remain my top priority
The most important job of a state representative is to be the voice of their communities in Lansing.  Throughout my tenure, I'm beyond proud the best bills I've had signed into law have come directly from Southwest Michigan residents.  In my first term, I worked with local brewers to cut red tape and help them grow their businesses.  In my second term, I partnered with the LOGAN Center to save taxpayers money, eliminate a redundant procedure, and help children with Autism receive the services they desperately need.  Now in my third term, my focus remains on addressing issues that impact our community. 
I recently met with local blueberry growers regarding issues they're having with the Department of Environment, Great Lakes, and Energy. The department's overregulation directly contributes to massive cost increases for our hardworking growers. These family farmers, whose roots stretch back generations are proven stewards of the land, are finding themselves on the verge of shutting their doors permanently. Many simply cannot afford to keep up with these excessive rules that do not even stand up to scientific scrutiny from industry experts. As this term moves forward, I will be crafting legislation to reign in this out-of-control department and get government off the backs of our hardworking farmers.  Southwest Michigan is the fruit belt. Our farmers feed the world, and DEGLE needs to work with them, not against them.  The department can and must do better.  
Additionally, I met with local law enforcement to discuss the pressing issue of mental health treatment. It is undeniable that our state is grappling with a severe mental health crisis, and that Michigan hasn't done nearly enough to address the issue. Instead of ensuring individuals with mental illnesses receive necessary treatment, many find themselves incarcerated in county jails, waiting an average of 142 days until a proper treatment facility becomes available. This burden on local law enforcement agencies is not only unfair, but also undermines their ability to maintain community safety. We owe it to our dedicated law enforcement personnel to provide better solutions. 
Finally, the largest issue I'm tackling is my responsibility as the Republican Leader of the Energy, Communications, and Technology Committee. Michigan's success is based on the power of free markets, American innovation, and the pursuit of economic growth. As a member of a fourth-generation farming family, I know firsthand the innovation and grit Michiganders must embody as we fight for stronger businesses, fewer regulations, and a more sustainable future. If we're going to compete on the national stage, empower businesses, and continue boosting our economy, we must modernize our energy grid to unlock a new wave of potential. There is a lot of work to do, but I'm up for the challenge.    It's the honor and privilege of to advocate for you, your loved ones, and this community.  As always, if there is anything I can do to be of service to you, please don't hesitate to reach out to me at 517-373-1799 or at [email protected]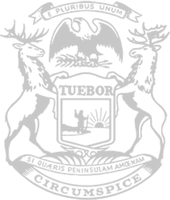 © 2009 - 2023 Michigan House Republicans. All Rights Reserved.
This site is protected by reCAPTCHA and the Google Privacy Policy and Terms of Service apply.