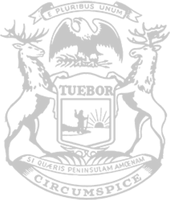 Line 5 tunnel best solution for Michigan's economy and natural resources
Column by State. Rep. Daire Rendon
As a state legislator who has the honor to represent families in Northern Michigan, I frequently hear concerns about protecting the Great Lakes and other treasured natural resources that make our state such a great place to live, work and raise a family.
In addition, I often hear from our hard-working families and businesses worried about what could happen if Line 5 – which carries 23 million gallons of crude oil and natural gas liquids daily – were to permanently shut down. The pipeline delivers propane to our many residents who rely on it as an affordable and reliable heat source in the winter months. Thousands of Michigan homes are heated with propane – not just in Northern Michigan, but throughout the entire state.
As has been planned for several years now, we are fortunate to have a solution that addresses both concerns. What's even better is that Enbridge is footing the bill in full – which could cost up to $500 million – so Michigan's hardworking taxpayers won't have to pay a penny of their hard-earned dollars.
This thoughtfully crafted plan to house the Line 5 pipeline in a tunnel 100 feet below Lake Michigan's floor is the safest, most efficient course of action to protect our Great Lakes and to deliver reliable energy to Michigan residents. Bonus. It will bring thousands of good-paying jobs to our state.
Despite the many safety measures built into the pipeline and assurance it will continue to be closely monitored, environmental extremists like Attorney General Dana Nessel and Gov. Gretchen Whitmer continue to spread misinformation about the project.
Fact: Shutting down Line 5 would require an additional 2,000 trucks a day on Michigan roads to transport the liquid in the pipeline now. This would be much more dangerous for our environment, yet where is the uproar from those who claim to protect the environment?
It's time for the political games to stop. We need real solutions for the people of Michigan. Through the years, many alternatives were considered, but for one reason or another, fell short. Now, the best solution is clear and right in front of us.
Late last month, I joined my colleagues in approving a resolution to support immediately distributing permits for the construction of the Line 5 tunnel project. The measure passed the House and was sent to the U.S. Army Corps of Engineers, U.S. Fish and Wildlife Service, Michigan Department of Environment, Great Lakes, and Energy, and Michigan Public Service Commission.
It's appalling our governor and attorney general have tried to turn this into a political issue – there is nothing partisan about this project. Our answer for preserving our Great Lakes, the creation of thousands of jobs, and the affordable, safe way to transport energy our families rely on every day is here. Let's get going.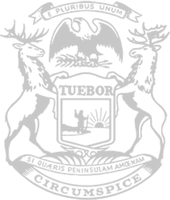 © 2009 - 2021 Michigan House Republicans. All Rights Reserved.
This site is protected by reCAPTCHA and the Google Privacy Policy and Terms of Service apply.