LETTER: A farewell from Rep. Julie Calley
RELEASE
|
December 29, 2022
To the people of the 87th House District:
Thank you for granting me this opportunity to serve you the last six years. You have inspired me with your strength, determination, collaboration, sincerity, and compassion. I have met so many fantastic servant leaders in Barry and Ionia counties. I appreciate your partnership, and I will benefit from your example for years to come.
I have had 27 bills signed into law. Realistically, that is an incomplete statement. Each one was bipartisan and needed support from two branches of government. Alone, one person cannot enact real change, but together, we can accomplish abundant advancements.
Both my grandfather and great-grandfather served as Constitutional Convention delegates and members of the Michigan Legislature. I have asked many people about the political environment of the past. Most often, I hear that it was less partisan. Sure, legislators had their disagreements, but it lacked the simmering slander that we are now accustomed to.
The way desks are arranged in the House chamber, there hasn't been enough room over the last six years for all the Republican members to sit at desks on the right side of the aisle. For most of my service, my desk was on the left side. When the last two terms required a Democrat to sit directly next to a Republican, I requested that opportunity. While my seatmates and I were bound to disagree on issues, we chose never to be disagreeable. While we often pushed opposite voting buttons, we intentionally never pushed each other's buttons. It was easy to find common ground and even easier to use common courtesy.
One of the elements that has changed in my six years of service is the overall tone and tenure of communication. People are frustrated, and often, rightly so. But the remedy will not be found in conflict for conflict's sake. As I leave office, my challenge to all of us is to seek civility in service.  Michiganders do not want grandstanding in place of governance. They expect leaders to talk less and listen more. They want respectful dialogue, not reckless disparagement.
There are certain issues where political platforms are completely at odds, but there are so many more topics in the middle that can be negotiated for the good of our state. My hope is that we can return to fruitful discussions in 2023. As Auld Lang Syne's lyrics reference, we could all use a "cup of kindness." May your cup overflow in the coming year.
Julie Calley
State Representative
87th House District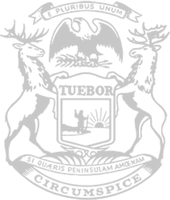 © 2009 - 2023 Michigan House Republicans. All Rights Reserved.
This site is protected by reCAPTCHA and the Google Privacy Policy and Terms of Service apply.