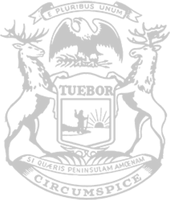 Legislature sends Rep. Tisdel small-business tax savings plan to governor
RELEASE
|
December 15, 2021
In an overwhelmingly bipartisan vote, the Michigan Senate and House of Representatives today both approved state Rep. Mark Tisdel's plan to help many small businesses save more on their federal taxes, teeing it up for final approval by the governor.
Federal law allows taxpayers to deduct their state and local taxes (SALT) on their federal returns. The SALT deduction for individuals is limited to $10,000, and the cap applies to small businesses that file taxes through their individual owners, such as S corporations, partnerships and limited liability companies. These businesses, known as flow-through entities, are treated differently than larger C corporations, which are allowed to claim an unlimited SALT deduction.
Tisdel's House Bill 5376 would create an optional entity-level tax, which flow-through entities could pay instead of the individual state income tax. Under the new tax, the federal SALT deduction cap would not apply, and small businesses could increase savings on their federal taxes.
"Small businesses are so crucial within our local communities — selling goods, providing services and employing workers in good local jobs," said Tisdel, of Rochester Hills. "This new tax option will provide balance between small and large businesses on a federal tax deduction. Local businesses will be able to expand their savings, which can be used to benefit the Michigan economy."
HB 5376 is Tisdel's second attempt to create the flow-through entity tax. In July, Gov. Gretchen Whitmer vetoed his HB 4288, citing the need for implementation funding as a factor in her decision. In September, Tisdel and the Legislature approved a bipartisan budget that included the $4.6 million necessary for the state Department of Treasury to implement the tax. The governor signed the budget and has indicated she will likely support the flow-through tax now that funding has been appropriated.
The Senate approved HB 5376 by a vote of 34-2. The House approved the bill 100-3. Support in both chambers increased since the votes on Tisdel's initial legislation; HB 4288 passed the House 88-18 and the Senate 29-6.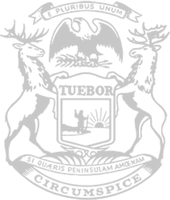 © 2009 - 2022 Michigan House Republicans. All Rights Reserved.
This site is protected by reCAPTCHA and the Google Privacy Policy and Terms of Service apply.