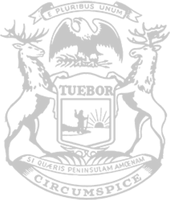 Legislators seek answers from MEDC on state's Gotion deal after EGLE reports having no information
A group of state House and Senate Republican leaders on Wednesday sent a letter to Michigan Economic Development Corporation CEO Quentin L. Messer requesting more information and explanations concerning the planned Gotion battery plant project near Big Rapids that received $715 million in state incentives from the agency even though the Michigan Department of Environment, Great Lakes, and Energy admitted it has no information on the environmental impact of the project.
"Democrats gave hundreds of millions of taxpayer dollars to Gotion despite Michiganders' major concerns about the company's ties to the Chinese Communist Party and how the plant will interfere with our natural resources," said House Republican Leader Matt Hall, R-Richland Township. "Apparently, our state's environmental authorities aren't even in the loop. What is the rush and who is in charge of due diligence? Gotion and the MEDC owe Michigan taxpayers more honesty and a full accounting of this plant's impact on our environment."
Last month, lawmakers asked Michigan Department of Environment, Great Lakes, and Energy Acting Director Aaron Keatley to make public all of the documents detailing the environmental impacts of the Gotion project in Mecosta County.
"Serious environmental questions have been raised and gone unanswered as this controversial project continues to be pushed forward with the backing of the governor's administration, and now we have learned the state's environmental regulator has no information about the project," said Senate Republican Leader Aric Nesbitt, R-Porter Township. "It is beyond concerning that the MEDC has already diverted such a large sum of tax dollars to this problematic project and the agency in charge of an environmental review did not conduct one. I look forward to their thorough response."
Keatley said in his response that EGLE "has not received any permit applications or other requests for activities at this site, including for items mentioned in your letter like water withdrawals, soil assessments, or geotechnical evaluations."
In their letter to the MEDC, the legislators state, "Most concerning to us, though, is how EGLE, the department tasked with observing and reviewing these types of concerns, appears to have had no knowledge or data related to any of the potential impacts from this project. Furthermore, it is also concerning how the MEDC approved $715 million in state incentives to this company without including EGLE in the review of any important environmental data that you received."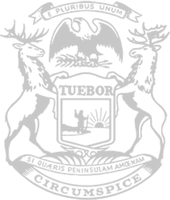 © 2009 - 2023 Michigan House Republicans. All Rights Reserved.
This site is protected by reCAPTCHA and the Google Privacy Policy and Terms of Service apply.