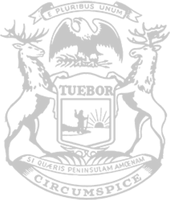 Legislators: Ignoring crimes is dangerous policy that emboldens criminals
State Reps. Graham Filler, Mike Mueller and TC Clements today denounced a dangerous new policy implemented by the Ingham County Prosecutor's Office that the lawmakers say could embolden criminals and put the public at risk.
Earlier this week, Ingham County Prosecutor Carol Siemon announced her office would not prosecute additional crimes identified by officers during traffic stops. The three legislators, all members of the House Judiciary Committee, urged Prosecutor Siemon to rethink her decision.
  "Our law enforcement officers are out there on the streets doing their best to protect the public, and now you're telling them to ignore the drugs or illegal guns they see during a traffic stop?" said Filler, of DeWitt, chair of the House Judiciary Committee. "This is an extraordinarily stupid policy that ties the hands of officers and emboldens criminals to do as they please because they won't be charged."
Mueller, a retired sheriff's deputy and vice chair of the judiciary committee, called the policy "a slap to the face of the law enforcement community."
"When you continue to enable criminal behavior and put the credibility of criminals before the  credibility of law enforcement officers and victims, you have to take serious look at the oath you took to protect the citizens you serve," said Mueller, of Linden. "The morale of law enforcement professionals is already at an all-time low. We must step up to support the men and woman who protect our communities, or we will find ourselves without law and order." Clements, a former deputy chief of police, added: "These types of activist stances by those sworn to enforce our laws make the entire criminal justice system weaker and more vulnerable.  Our neighbors want and deserve safe communities and peace of mind.  Policies like these achieve neither and continue to cause public distrust in those that should be beacons of fairness and justice."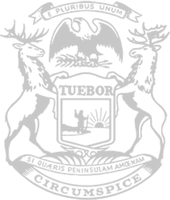 © 2009 - 2023 Michigan House Republicans. All Rights Reserved.
This site is protected by reCAPTCHA and the Google Privacy Policy and Terms of Service apply.