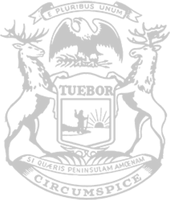 Legislators: Governor's reopening plan is based on guesswork
Governor Whitmer's press conference Wednesday left some Republican lawmakers frustrated at the lack of a solid plan for opening the state.

"When asked for her data formula to advance to the next stage of reopening, she couldn't provide it," said Rep. Lynn Afendoulis, R—Grand Rapids Twp. "Her only answer was 'it depends, it depends.' It is now clear to all Michiganders she does not have metrics for moving forward. She's just making it up as she goes along."

Lawmakers cited questions asked of her following the conference to which the governor did not have answers, or in some instances, admitted she had no information to support the statements she made.

One specific question was asked about a comment she made expressing that protesters at the Capitol could increase the spread of COVID-19. When asked what proof she had, the governor admitted she had none.

"Making baseless accusations and spreading fear harms people's trust in government," said Rep. Sue Allor, R—Wolverine. "These tactics are used for one purpose – control. It is unfortunate that our Constitution and our livelihoods are being held hostage by a single individual."

The lawmakers supported the initial tactics to curtail the spread of coronavirus as tests, PPE and other necessary equipment were low in supply. Additionally, hospitals feared a widespread onset would result in lack of critical care.

However, the governor announced in her recent conference that testing, PPE and other equipment is now available. Lawmakers stated that the lack of a solid plan based on metrics leaves Michiganders in a bad place with no end in sight.

"I'm a nurse, and I understand how dangerous a pandemic can be," said Rep. Mary Whiteford, R – Allegan. "The initial social distancing move was necessary to allow healthcare facilities time to gather necessary resources.

"But I've received hundreds of calls from people who haven't received unemployment insurance – even after two months of trying – and who have no one left to borrow from. I've seen business after business close because they could not get out of the financial hole they have been put into. Our state is in real financial trouble, which will mean huge cuts to necessary services. This Governor needs to step up and work with the legislature to help people get their lives back safely."
###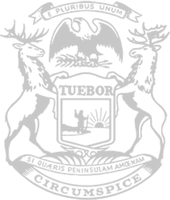 © 2009 - 2020 Michigan House Republicans. All Rights Reserved.
This site is protected by reCAPTCHA and the Google Privacy Policy and Terms of Service apply.