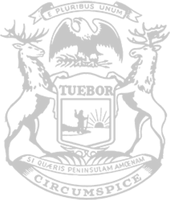 Legislative Republicans bring Gov. Whitmer back to the table and secure changes to state emergency orders
Speaker of the House Jason Wentworth today announced an agreement with Senate Majority Leader Mike Shirkey and Gov. Gretchen Whitmer to work on a plan to create a permanent role for the Legislature in all future state pandemic emergency orders and to withdraw the permanent MIOSHA rules the governor has proposed, in addition to the earlier announcement giving everyone a date certain for ending COVID-19 restrictions.
House and Senate Republicans have been pushing for changes to the state's management of the pandemic for the last 14 months.
"These three changes are major priorities for House Republicans, because those are three major priorities for the people we represent," said Wentworth. "We listened to the people and fought every day for their ability to go to work, send their kids to school and live their lives. Today, the governor was finally willing to work with us and make significant changes. Together, we can finally put a stop to these mistakes."
In exchange for these changes, House and Senate Republicans agreed to make a show of good faith on one of the governor's priorities. The administration's budget negotiators will now be a part of the conversation between the House and Senate on the state budget.
"I've consistently said I believe the budget process is better with the governor involved, and the state's pandemic management is better with the Legislature involved," said Wentworth.  "The critical issues facing our state are simply too big and are hurting too many people for us to waste any more time. The people we represent are tired of disagreement and just want results. This agreement is a good first step in getting us to that point."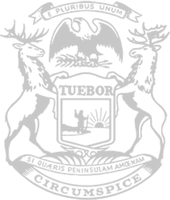 © 2009 - 2023 Michigan House Republicans. All Rights Reserved.
This site is protected by reCAPTCHA and the Google Privacy Policy and Terms of Service apply.