Leader Hall touts new law to protect taxpayers, provide bipartisan accountability for economic development
House Republican Leader Matt Hall, R-Richland Township, on Wednesday issued the following statement after his bill to add seats representing the House and Senate minority caucuses to the Michigan Strategic Fund Board, which approves taxpayer incentives for economic development projects, was signed into law:
"Michiganders deserve a thorough, transparent review of projects before their tax dollars are spent, and my plan will add new voices to the table to help protect Michigan taxpayers and use resources wisely. Adding members appointed by the Republican caucuses to the Michigan Strategic Fund Board will bring a greater level of accountability, transparency, and bipartisan oversight to Michigan's economic development plans into the future."
The governor today signed Hall's House Bill 4219, which adds one MSF Board member appointed from three names submitted by the House minority leader and one appointed from three candidates nominated by the Senate minority leader. The board already includes appointees recommended by the House speaker and Senate majority leader. HB 4219, which passed the Legislature with overwhelming bipartisan support, is one of several bipartisan wins Hall and House Republicans negotiated as part of a deal earlier this year.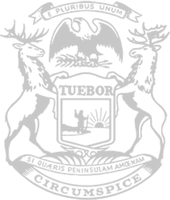 © 2009 - 2023 Michigan House Republicans. All Rights Reserved.
This site is protected by reCAPTCHA and the Google Privacy Policy and Terms of Service apply.