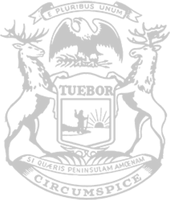 Leader Hall secures House approval of plan to shield small businesses from overzealous tax collectors
House Republican Leader Matt Hall on Thursday led the Michigan House of Representatives in approving two landmark plans to clarify tax laws and provide savings to Michigan small businesses that have endured unfair audits from the Michigan Department of Treasury.
Hall, R-Richland Township, successfully negotiated on behalf of the House Republican caucus and secured passage of the tax changes and other important legislation through the Democrat-controlled Legislature.
"House Republicans are leading our state forward and achieving much-needed tax relief for the taxpayers of Michigan," Hall said. "Overzealous state bureaucrats have unfairly tried to extract taxes that businesses never should have owed in the first place, and clarification will deliver fairness and cost savings to our small businesses and the countless customers they serve. A clearer, more affordable tax climate will make Michigan more competitive and attract businesses and high-paying careers to our state — so every Michigander can thrive. Republicans will continue working to get more wins for the people of Michigan."
House Bills 4039, 4137, and 4253 will clarify Michigan law and exempt delivery and installation services from sales and use taxes if the charges are listed separately from the product on an invoice. HBs 4054 and 4055 will also clarify that sales and use taxes do not apply to industrial processing equipment used on aggregate materials, such as sand, gravel, crushed stone, and recycled asphalt. Small businesses have endured costly and time-consuming legal action contesting the Department of Treasury's assessments related to the delivery, installation, and industrial processing exemptions; both legislative packages require Treasury to drop pending action against these businesses.
Hall had previously worked to advance the tax clarification proposals through the Legislature last term, when he chaired the House Tax Policy Committee.
The House also approved HB 4219, Hall's bill to ensure bipartisan representation on the Michigan Strategic Fund Board, which approves state incentives for economic development. The bill would add two seats to the board, one appointed by the governor from three names submitted by the House minority leader and the other from three nominees submitted by the Senate minority leader. Hall said the additional voices on the board will help provide greater accountability over taxpayer-funded projects.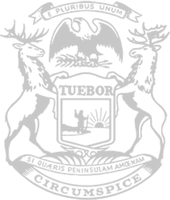 © 2009 - 2023 Michigan House Republicans. All Rights Reserved.
This site is protected by reCAPTCHA and the Google Privacy Policy and Terms of Service apply.