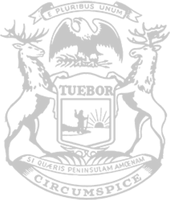 Leader Hall: National Popular Vote would undermine voice, influence of Michigan voters
House Republican Leader Matt Hall, R-Richland Township, on Tuesday issued the following statement defending the voices of Michigan voters after the House Elections Committee considered a bill to join the National Popular Vote (NPV) Compact, a change that would award Michigan's electoral votes to a presidential candidate regardless of whether the candidate won the state:
"The National Popular Vote Compact would cripple the influence of Michigan voters and cause candidates for our nation's highest office to ignore communities in our state by focusing on big cities in New York or California. Michiganders have made our voices heard loud and clear in recent presidential elections, but this compact would undermine the voters of our key swing state. Democrats are considering this plan to weaken Michigan's national prominence only a month after saying a partisan change to our primary would strengthen our state's influence. This compact would not only circumvent the time-tested Electoral College that our constitutional framers wisely set up to ensure citizens of communities large and small had a role in choosing our president. This radical change would disenfranchise the people of Michigan."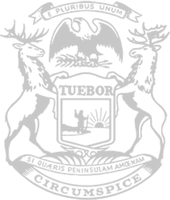 © 2009 - 2023 Michigan House Republicans. All Rights Reserved.
This site is protected by reCAPTCHA and the Google Privacy Policy and Terms of Service apply.