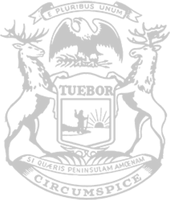 Leader Hall issues statement after State of the State address
House Republican Leader Matt Hall, R-Richland Township, on Wednesday issued the following statement after Gov. Gretchen Whitmer's annual State of the State address:
"The governor delivered nothing more than a stump speech, light on details and void of new ideas to deliver on the priorities of the people of Michigan.
"First and foremost, Michiganders need relief during these difficult economic times that are defined by a rising cost of living. They need the governor to work for immediate, fair tax relief — plans Republicans have put forward. Democrats may be starting to come around to our ideas to provide immediate relief for Michigan workers and fair, timely relief for seniors, and the governor should help us make this relief a reality.
"I'm also disappointed the governor won't promise the people of Michigan that she will protect the automatic income tax cut headed their way. She should have celebrated this relief for Michigan families in her speech, but she continues refusing to say she won't try to mess with this tax cut.
"After four years in office, Gov. Whitmer barely mentioned what used to be her signature issue. She still has no real plan to fix the roads. Michigan has a multibillion-dollar surplus, and we should be using those resources to provide people relief and make one-time investments — including to repair and expand crumbling infrastructure to meet the needs of the people of Michigan and make economic development possible.
"Although the governor mentioned more funding for law enforcement — a priority Republicans have championed to keep Michiganders safe — she remained suspiciously silent on radical efforts by Democrat extremists to change bail and sentencing laws to let dangerous, violent criminals free. More funding is meaningless if we're not cracking down on crime. The governor needs to support police and protect the people by rejecting extremism.
"Now that the governor's performance is over, I hope she'll turn the page and get to work with Republicans — so we can secure immediate relief for the people, repair our roads, and keep our communities safe."
###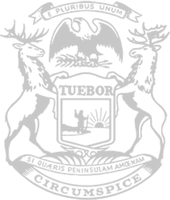 © 2009 - 2023 Michigan House Republicans. All Rights Reserved.
This site is protected by reCAPTCHA and the Google Privacy Policy and Terms of Service apply.