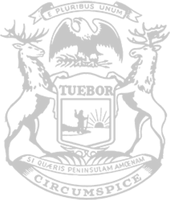 Leader Hall: Gov. Whitmer, Dems hinder Michigan competitiveness
House Republican Leader Matt Hall, R-Richland Township, on Friday issued the following statement after the governor signed laws to repeal Michigan's right-to-work law, as well as to instate prevailing wage requirements on state-funded construction projects while opening up small businesses to frivolous complaints and lawsuits:
"Gov. Whitmer and Democrats have hurt Michigan's ability to compete to attract high-paying careers. Their pay cut plan has repealed our right-to-work law, forcing unionization on Michigan workers and taking the fruits of their labor. Without right-to-work, businesses will find more competitive states for their manufacturing plants and research and development facilities, and workers and careers will drift away. To add economic insult to injury, the Democrats' prevailing wage law will expose small businesses in our communities to frivolous legal harassment from competitors and activists. And these new laws are only the beginning of Democrats' anti-business, anti-worker policies that will cause Michiganders to miss out on future opportunities."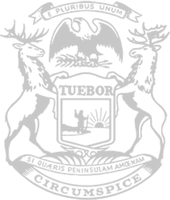 © 2009 - 2023 Michigan House Republicans. All Rights Reserved.
This site is protected by reCAPTCHA and the Google Privacy Policy and Terms of Service apply.