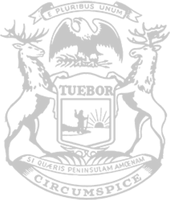 Leader Hall calls for tax credit to boost engineering, research and development at Michigan businesses
House Republican Leader Matt Hall on Wednesday called for a research and development tax credit to incentivize businesses of any size to invest in innovation in Michigan.
Hall's broad proposal to support research and development at Michigan businesses comes in advance of the governor's annual budget presentation later Wednesday morning, at which her administration is expected to tout an unaccountable slush fund to offer huge payments to a few large corporations.
"Michigan should lead the nation in innovation — researching complex issues, developing creative new technologies, and building the economy of the future with high-paying, high-tech careers," said Hall, R-Richland Township. "With a strong research and development tax credit, Michigan can be first in the country for investments in cutting-edge engineering and research. Michigan is home to some of the most advanced automotive engineering and research in the world, and Michigan workers are also conducting pioneering research and development in life sciences, electronics, agriculture, and other industries — all in Michigan. With my plan for a research and development tax credit, Michigan will compete nationally and globally to attract future projects in research and development and engineering, accompanied by the best, high-paying careers, at businesses large and small."
Under Hall's plan, a business would be eligible for a tax credit on any new research and development in Michigan or on any increased expenses above the company's preceding three-year average for Michigan-based research and development. The plan would provide a credit worth 15% of a business's federal research and development tax credit, up to a $2 million credit in a year. If a business's tax liability exceeds its eligible credit, the credit would carry forward up to 15 years.
The plan would provide up to $500 million in research and development tax credits each year. Hall said investing in wide-ranging development at local businesses is a far better plan than the unaccountable $500 million fund for large corporate projects expected to be pushed by the governor in a tax bill that could go to a vote as soon as Wednesday.
"Local entrepreneurs also play a key role in moving Michigan's economy forward, so we should encourage cutting-edge investments and support businesses across the board — unlike Gov. Whitmer's tendency to favor a few big corporations," Hall said. "A narrow-minded focus on large corporations ignores the countless small businesses that are innovating, discovering, and creating each and every day. Support for research and development at all Michigan businesses is support for a healthy economy and high-paying careers for Michiganders."
Legislation to create the new research and development tax credit will be introduced soon.
###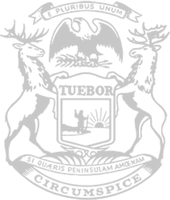 © 2009 - 2023 Michigan House Republicans. All Rights Reserved.
This site is protected by reCAPTCHA and the Google Privacy Policy and Terms of Service apply.