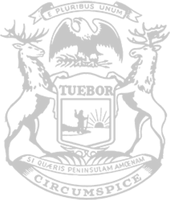 House Republican lawmakers: DHHS order allowing indoor visitation in nursing homes a 'step in the right direction'
A group of House Republican legislators today labeled the latest emergency order issued by the Michigan Department of Health and Human Services (DHHS) regarding indoor visitation in nursing homes as a step in the right direction, adding there is still more work to be done.
House Republican legislators – including Reps. Julie Calley, Bronna Kahle and Bradley Slagh – have strongly advocated for indoor visitation in the state's nursing homes for several months to help elder Michiganders cope with the heavy emotional toll associated with depression and long periods of isolation. Since the beginning of the COVID-19 pandemic, indoor visitation in nursing homes has been restricted to residents who are in need of assistance with activities of daily living, in critical condition or receiving hospice care.
"Our seniors in nursing homes have been isolated and alone for too long, and I have heard from many people in our community about the detrimental effects isolation has had on their parents, grandparents and other loved ones," said Calley, of Portland. "I am encouraged by the progress that has been made by the department and the governor on this particular issue – something the Legislature has promoted for quite some time. We can and must keep the health and mental wellness of our seniors on the forefront, and this latest order strikes a good balance between improving the quality of life for our nursing home residents while still protecting them from COVID-19. I look forward to continue working with the governor, the department and health professionals to further build on the progress that has been made."
Indoor visitation in nursing homes was one of the many recommendations made by the Michigan Nursing Homes COVID-19 Preparedness Task Force – a recommendation Calley has centered her focus on as a member of the Joint Select Committee on the COVID-19 Pandemic.
The residential care order issued today by DHHS Director Robert Gordon allows indoor visitation beginning Oct. 26 at facilities in areas with risk levels of Low, A, B, C or D outlined by the MI Safe Start Map – as long as facilities have had no new COVID-19 cases among residents or staff in the 14 days prior to the visitation date.
Under the order, facilities within a county with a risk level of E – meaning there is an elevated COVID-19 case growth rate – will be prohibited from permitting indoor visitation. The order also gives local health departments the authority to prohibit visitation under certain circumstances.
Rep. Kahle, of Adrian, has also played a pivotal role helping resume indoor visitation in nursing homes. In September, Kahle penned a letter to Director Gordon urging the department to implement a statewide policy permitting indoor visitation for all nursing home residents and their families. Today, Kahle expressed her content for the efforts made by the governor and the department to lay a framework for indoor visitation in nursing homes and highlighted a concern she hopes is addressed soon.
"I am grateful for the department's consideration of my letter and for taking this compassionate step to help nursing home residents cope with the stress and isolation of this pandemic," said Kahle, who served as a director of a senior center in Lenawee County before joining the Michigan House. "This has been in the works for a long time. Over the past several months, I have worked closely with those involved in administering long-term care facilities, and the realities on the ground have been quite severe and tragic for our loved ones residing in these facilities. Almost everyone I had conversations with stressed the importance of permitting indoor visitations to help offset the acceleration of degenerative cognitive conditions and depression. 
"While this is a great leap in the right direction, I still have concerns over basing the risk level of counties on the MI Safe Start Map. Visitation policies should be determined by county-level data, not data that is compiled regionally. We've come a long way, but I remain committed to engaging in further dialogue with the governor and the department on exploring smart, safe ways to improve the quality of life of our most vulnerable and better protect them from virus exposure."
In addition to indoor visitation, the order continues to permit outdoor visitation as long as visitation areas can accommodate social distancing and adequate protection from weather elements. Most indoor visitations, including visitors providing medical or non-medical services, will require COVID-19 testing prior to entry. Visitations are required to be scheduled by appointment only and limited to a maximum of two people for each visit.
"Isolation isn't part of our nature as human beings," said Slagh, of Zeeland. "Months without social interaction takes a heavy toll on people, and the health consequences we've seen from our friends and neighbors in nursing homes have been ignored for too long. I'm encouraged to see the efforts made by the Legislature put into action by the governor and the department. It was long overdue, and certainly needed. The focus should always be on protecting our most vulnerable, but we can also simultaneously work together to explore solutions that account for the quality of life of our loved ones in nursing homes."
Slagh said today's order leaves some lingering questions, such as what the protocol would be in the event a visitor from a county with a risk level of E wants to visit a family member in a nursing home located in a county with a lower risk level.
"While more progress is needed, I'm hopeful the governor and the department will continue to work with Legislature in addressing these types of questions and providing much-needed clarity to the people of Michigan," Slagh said.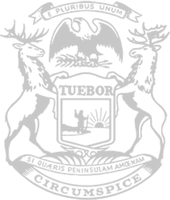 © 2009 - 2021 Michigan House Republicans. All Rights Reserved.
This site is protected by reCAPTCHA and the Google Privacy Policy and Terms of Service apply.