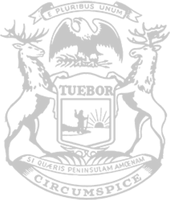 Josh Schriver Legislative Update – 9/7/2023
RELEASE
|
September 8, 2023
Dear Neighbor,

This week marks the end of summer recess. This fall, I was hoping our government would join me in making meaningful headway on issues Michigan residents care about: lowering crime, fixing our roads, reforming our educational system, and securing our elections.

Instead, the Governor encouraged the legislature to enact many of the same failed policies you see in states like California, New York, Washington, Oregon, and Illinois during her "What's Next" speech last week.
Recently, many Michigan residents have reached out to me, very concerned about the type of country their children will inherit.

From 1920-1960, Michigan was a national leader in American manufacturing. Americans migrated to the Great Lakes State from all around the country to cities like Detroit. Back in its heyday, it was known as the "Paris of the Midwest."

Now, ever since the lockdowns in 2020, Michigan has become ground zero for the future of the land of the free and the home of the brave.
So many Michiganders are wondering: will the Constitutional right to scrutinize our election process be respected? Will religious leaders be free to preach in accordance with deeply held convictions, without fear of religious persecution? How do we put an end to the corruption within our judicial system?

Many immigrants who came to America to escape severe government oppression are sounding the alarm over the rapid rise of government corruption in this country.

Xi Van Fleet (an immigrant originally from Communist China) said she sees many similarities between recent events in the United States and cultural l revolutions that resulted in the rise of tyrannical leaders. These include the arrest of Donald Trump in Georgia, the imprisonment of some political activists who disagree with the political ruling class, and the growing suppression of opposing views.[1]

Ronald Reagan once said, "Freedom is a fragile thing and it's never more than one generation away from extinction. It is not ours by way of inheritance; it must be fought for and defended constantly by each generation, for it comes only once to a people. And those in world history who have known freedom and then lost it have never known it again."
As your State Representative, my mission is to make sure our children and grandchildren inherit a free country. While it's not always easy, I will continue to oppose laws that infringe on our Constitutional rights, regardless of personal expense. We must move boldly.

UPCOMING ISSUES:

The Reproductive Health Act: Appears to Repeal a Law Criminalizing Late-Term Abortions
Yesterday, September 6th, some lawmakers introduced the Reproductive Health Act. It looks like this will repeal a law on the books that criminalizes late-term abortion! According to Bridge Michigan, this is a medical term that refers to abortions that occur in the late stages of pregnancy.[2] This is so, so wrong.
According to the article, if the bill passes, it will allow health centers on college campuses to refer students to abortion clinics. Also, all taxpayers will be forced to fund elective abortions through state funded Medicaid health care plans, even if some of them object due to deeply held religious convictions. Insurance companies will now be allowed to include abortion coverage in health care plans.
Also, the bill proposal repeals an informed consent law requiring minors to confirm they have seen a photo of the fetus and understand what the medical procedure is designed to do. Also, they will no longer be required to be screened to confirm there was no coercion involved.
The repeal of these TRAP laws will only increase the number of abortions in Michigan. According to the State of Michigan, approximately 1.2 million babies have been killed because of elective abortion procedures. This is approximately 12% of the entire Michigan population.[3] Also, according to Planned Parenthood, the number of patients traveling to Michigan for abortion procedures has tripled recently.[4]
As your State Representative, I believe all human life is sacred, including the lives of unborn babies. Ronald Reagan once said, "We're told about a woman's right to control her own body. But doesn't the unborn child have a higher right, and that is to life, liberty, and the pursuit of happiness?"
Even the UN's Universal Declaration of Human Rights says in Article 3: "Everyone has the right to life, liberty and the security of person." And in Article 6 it says, "Everyone has the right to recognition everywhere as a person before the law."
Since preborn children are human beings, the youngest among us should have the same unalienable right to life as those who are born.
Also, there are many medical risks of abortion procedures often overlooked by the mainstream media.
In a paper published in Cancer Epidemiology Biomarkers Prevention and authored by Dr. Louise Brinton, who served as Chief of Epidemiology at the National Cancer Institute and other medical professionals, they listed abortion as leading to a 40% greater risk of all types of breast cancer.[5]
Other risks, according to a peer-reviewed study of the impacts of abortion procedures:[6]

• It increases the risk of domestic violence by 196%
• Anxiety, depression, sleep difficulties, or substance abuse and guilt for terminating the pregnancy or not wanting/feeling ready to assume the responsibilities of parenting are quite common after elective abortions.
• These procedures increases the risk of various forms of sexual dysfunction anywhere from 122% to 182%.
• Men whose partners had an abortion reported a 385% greater risk of having a conflict about drugs.
Elective abortions can also cause the uterus or cervix to be perforated or lacerated. In more extreme cases, it can also cause damage to the bowel, bladder, the rectum, and other maternal organs. Other risks: infection, hemorrhaging, damage to the cervix and uterus, scar tissue, damage to the uterine lining, and death.[7]
Sadly, this bill will make it much more difficult for women to hear the truth about the potential consequences of abortion procedures – and receive true informed consent.
A Bill to Restrict Landlords from Using Credit History When Making Leasing Decisions
House Bill 4818 says, "The credit score of a prospective tenant must not be used as a deciding factor in determining the prospective tenant's eligibility for a lease."
Landlords run credit checks on prospective tenants all the time to confirm they can make the monthly rent payments. Also, credit scores help landlords reduce evictions, which can cost landlords over $7,000 out of pocket, according to Snappt, a fraud detection service for landlords.[8]
Furthermore, John Nuzzolese from the Landlord Protection Agency likens renting to individuals without checking their credit history to playing the lottery.[9]
If enacted, this bill package could make it much more difficult for landlords to screen tenants. Also, this could result in less affordable housing in Michigan.

There are some other bills that could be very harmful for landlords, including the following:
Senate Bills 408 and 409 – these 2 bills limit the ability of landlords and other creditors to collect outstanding debts. If the renter falls behind on rent payments, landlords can work with financial institutions to garnish wages. This bill will make it much more difficult for property owners to collect funds from government benefits. Also, it imposes complex new regulations on financial institutions who hold these funds. One landlord my office spoke to called it "the worst law I have ever seen."
Also, House Bill 4878 will make it illegal to consider an applicant's criminal history when making decisions about who to rent to. Exceptions: crimes required to be disclosed under federal law, including arson, human trafficking, felony convictions in the previous year, and those that place a person on the sex offenders registry. If they fail to comply, they must follow a complex appeal process or risk costly litigation.
This bill could make it more difficult for landlords to do their jobs. Their livelihood depends on filling vacancies with tenants who can pay the rent. They need effective screening tools available to them to do their jobs.
Unfortunately, these bills will likely lead to higher rental costs for homeowners because landlords will be concerned about costly evictions, attorney fees and additional compliance burdens. Those costs will be passed along to tenants.
Laws Giving Public Service Commission Decision Making Capabilities on Renewable Energy Projects
The Governor's office is expected to launch one of the most ambitious clean energy goals in the entire country: 100% of the energy used to generate electricity in this state must come from solar panels, wind turbines or other sources of clean energy by 2035. A mandate like this will require Michigan to drastically reduce or even eliminate its reliance on fossil fuels for power generation.
Some preliminary estimates by energy policy experts have shown a transition to 100% renewable energy could cost approximately $124.3 billion by 2035. I will share more details once I get complete forecasts.
Taxpayers need answers to critical questions: How will this impact residential electricity rates? Grid reliability? What about power outages?
According to the Detroit News, Michigan is the 3rd worst state in the country for time to restore power after an outage. Also, Michigan ranked 6th in the United States for the most interruption time in 2021 – with 15 hours.[10] Electricity in Michigan costs 18.11 cents per kWh, the 10th highest average rate in the United States.[11]
Ultimately, I believe the best way to lower electricity costs in this state is to address the major backlog of deferred grid maintenance, eliminate burdensome regulations and increase energy choice in Michigan. Top-down government mandates make the problem worse, not better.

Also, according to Bridge Michigan, the House Majority Floor Leader plans to introduce legislation to give the Public Service Commission legal authority to approve large-scale solar farm installations, instead of local elected officials.[12]
The Michigan Townships Association is very concerned it could eliminate all local authority over the location and permitting of utility-scale wind and solar facilities in communities.
Ultimately, I believe local elected officials (with resident input) are the best ones to make these decisions with the input of residents that could be impacted by these installations – not unelected bureaucrats in our state government.
I will keep you informed as I hear more.
VOTE RECORD:
Last Session, only 2 of 110 State Reps self-reported every vote/reason. I do this because I promised to be as transparent as possible. All my votes/reasons thus far can be found on www.RepSchriver.com. Here is my report for this week:
SB134-135 – Allow Drug, Veteran and Mental Health Courts to Enroll Michigan Residents in the Interlock Device Program
NO – Currently, Michigan allows residents pulled over for drunk driving to have interlock devices installed in their vehicles if they meet certain conditions. This bill package expanded the program to 3 other specialty courts.
I opposed this package for a couple of different reasons:
-We already have laws on the books to allow drivers with a DUI conviction to participate in this program if they qualify.
-The interlock devices used by the Secretary of State don't always function properly, which causes transportation problems for many Michigan residents. This should be fixed before the program is expanded.
-The wording of this legislation is convoluted. What criteria are the courts supposed to use in a non-DUI court case before issuing an interlock device? What specific crimes does this apply to? What are the exceptions?
PASSED 82-25
HB4829 – Extends the Timeframe for a Subsidy for a Development Project in Midtown Detroit that was Approved in 2011
NO – This subsidy was approved in 2011 and recent news reports show the developer still has not broken ground. Huge waste of taxpayer money! Plus, I do not believe in picking winners and losers.
PASSED 74-35
House Bills 4294-96; 4302 – Marriage Restrictions
NO – I voted against these bills because their ramifications are significant: Michigan allows 16 and 17 year olds to consent to have premarital sex (since the legal age is 16), but not consent to the Sacred Sacrament of Marriage until 18. At the very least – fix this problem to make the laws consistent.
4295 PASSED 102-5
4296 PASSED 101-6
4302 PASSED 102-5
4294 PASSED 99-8
House Bill 4210 – Allows Military Members to Return Their Ballots Electronically
NO – Although this bill was taken off the agenda at the last minute, I oppose electronic voting for several reasons:
-Four federal agencies, including the Department of Homeland Security, concluded in a risk assessment that electronic ballot return creates significant security risks due to the confidentiality of ballot and voter data.[13]
-Dr. Halderman from the University of Michigan was appointed by Secretary of State Jocelyn Benson to co-chair Michigan's election security advisory commission. During the public hearing on House Bill 4210, he said it would seriously undermine the security of Michigan's elections.[14]
Please reach out to me if there's anything I can do for you to best honor my Sacred Oath of uphold the Constitution to the best of my ability, so help me God.
God Bless You,
Representative Josh Schriver
SOURCES:
[1] Cultural revolution survivalist compares Trump's arrest to Communist China – Fox News Interview on August 27, 2023
[2] Michigan Democrats get to work on abortion restriction repeals – Bridge Michigan Article on September 6, 2023 – Yue Stella Yu
[3] Table A Number, Ratio and Rate of Reported Induced Abortions Occurring in Michigan, 1982 – 2022 – from 1982 – 2022 Files of Induced Abortions Occurring in Michigan and 1982 – 2021 Michigan Resident Live Birth Files. Division for Vital Records & Health Statistics, Michigan Department of Health & Human Services.
[4] Michigan sees increase in out-of-state abortion patients after Roe v. Wade overturn – Mid Michigan Now
[5] Risk Factors for Triple-Negative Breast Cancer in Women Under the Age of 45 Years by Jessica M. Dolle, Janet R. Daling, Emily White, Louise A. Brinton, David R. Doody, Peggy L. Porter, and Kathleen E. Malone
[6] P.K. Coleman et al., Induced abortion and intimate relationship quality in the Chicago Health and Social Life Survey, Public Health (2009), doi:10.1016/j.puhe.2009.01.005
[7] Immediate complications after medical compared with surgical termination of pregnancy by Maarit Niinimäki, Anneli Pouta, Aini Bloigu, Mika Gissler, Elina Hemminki, Satu Suhonen, Oskari Heikinheimo – National Library of Medicine
[8] Targeting the High Costs of Apartment Application Fraud – 2022 Snappt State of Apartment Tenant Screening Survey
[9] How do I Get FREE Credit Reports when screening tenants? – John Nuzzolese – Landlord Protection Agency
[10] Why Michigan struggles with energy reliability — and what's being done about it – by Jordyn Grzelewski and Kalea Hall – February 26, 2023
[11] Michigan Electricity Rates – ElectricityRates.com – Updated on 5/3/2023
[12] After local pushback, Michigan Dems seek state oversight of green energy – August 28, 2023 – Bridge Michigan – Ron French
[13] U.S. Cybersecurity and Infrastructure Security Agency, Federal Bureau of Investigation, National Institute of Standards and Technology and the U.S. Election Assistance Commission, Risk Management for Electronic Ballot Delivery, Marking and Return (2020)
[14] Michigan House TV – HELOC – 050923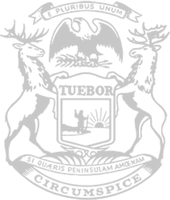 © 2009 - 2023 Michigan House Republicans. All Rights Reserved.
This site is protected by reCAPTCHA and the Google Privacy Policy and Terms of Service apply.