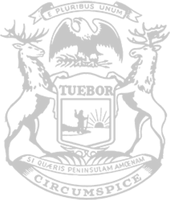 In first bills of 2023, House Republicans unveil plan to deliver tax relief to workers, seniors
House Republicans kicked off the new legislative session on Wednesday by announcing plans to make life more affordable for Michigan workers and retirees.
The effort, announced today by House Republican Leader Matt Hall, Rep. Andrew Beeler, and Rep. Bill G. Schuette, would more than triple the earned income tax credit for Michigan workers and increase savings for Michigan seniors.
"On day one, House Republicans are hitting the ground running to help the people of our great state," said Hall, R-Richland Township. "Inflation has put Michigan families in a bind, and we're working to make life more affordable for every Michigander. As House Tax Policy chair last term, I prioritized tax cuts for the people, although the governor vetoed multiple bipartisan relief plans. As we begin a new year in the Legislature, let's start by delivering tax relief to workers and seniors."
Under Beeler's House Bill 4008, seniors 67 years and older would be able to deduct $40,000 of all income from the state income tax, or $80,000 for couples filing jointly. The plan would further enable seniors aged 62 to 66 to deduct retirement income — $20,000 for individuals or $40,000 for joint filers. The new deduction amounts would increase with the rate of inflation.
"The time is ripe for bold tax relief for the people of Michigan," said Beeler, R-Port Huron. "Everyone in our state has felt constrained by inflationary pressure. Working families living paycheck to paycheck and senior citizens relying on their retirement income are paying more just to get by. This relief will help Michigan families afford to pay their bills."
Schuette's legislation, House Bill 4009, would increase the earned income tax credit from 6% to 20% of the equivalent federal credit, and make it retroactive to Jan. 1, 2022. This would allow tax filers to submit an amended return for the 2022 tax year and receive the credit. The prior Legislature approved an increase to the tax credit that would have taken effect for 2022, but the governor vetoed the plan despite previously calling to increase the credit.
Schuette said the increase will work in harmony with retirement tax reforms to help everyone across the state — not just a particular group.
"The message from the people of Mid-Michigan has been clear. They are struggling as the cost of living is skyrocketing and relief is sorely needed," said Schuette, R-Midland. "These plans help people keep more of what they have earned — whether it be hardworking families living paycheck to paycheck or retirees living on fixed incomes. It was important to get these proposals introduced as quickly as possible, because the need is urgent for the people of Midland and Gladwin counties."
###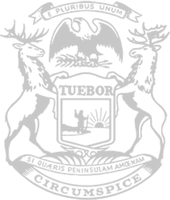 © 2009 - 2023 Michigan House Republicans. All Rights Reserved.
This site is protected by reCAPTCHA and the Google Privacy Policy and Terms of Service apply.