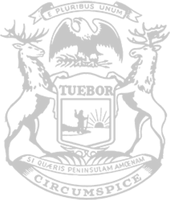 Improving our economic climate
There's been a lot of bad news this year out of Lansing recently, but here is finally some good news!
Over the past four years, Gretchen Whitmer and legislative Democrats have fought to prevent broad tax relief for all Michiganders.  After years of fighting, House and Senate Republicans worked together to successfully protect an income tax rollback that will help you and your family. As your voice, I'm proud to have been a part of this victory for every one of our state's taxpayers.
Governor Whitmer and her progressive allies pulled out all the stops to ram through their plot to hike taxes on Michiganders and small businesses. After numerous nights, including one where representatives were locked in the House chamber for hours on end, the governor conceded defeat, and her disastrous scheme failed. Now, thanks to House and Senate Republicans standing strong, every Michigan resident and small business will get a permanent income tax cut as they wrestle with the rising costs of daily life.
This victory was not easy. Democrats were laser focused on preventing this tax cut, but Republicans knew that our constituents were counting on us to fight for them and their families.  
As I mentioned in my op-ed last week, Michigan needs to improve our economic climate as part of a real economic development strategy.  Republicans recognize that this income tax cut would put more money back into the pockets of our hardworking residents, allowing them to spend more on goods and services and boosting our local economy. We also knew that it will drastically improve our business climate which will help create jobs and encourage businesses to invest in our state.
As we celebrate this victory, we must also remember that there is still much work to be done. House and Senate Republicans will continue to address the many challenges facing our communities and state. Working together, we can create a state that is an even better place to live, work, and raise a family.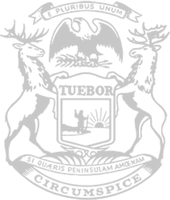 © 2009 - 2023 Michigan House Republicans. All Rights Reserved.
This site is protected by reCAPTCHA and the Google Privacy Policy and Terms of Service apply.