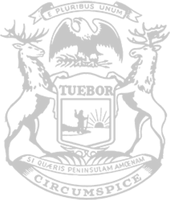 Howell sponsors bill requiring renewable energy companies to employ qualified electricians
"Rep. Howell seeks to ensure safety on wind and solar projects"
Rep. Gary Howell's (R-North Branch) proposed legislation, House Bill 4125, has been unanimously recommended for adoption by the House Committee on Workforce and Trades. The bill passed the Committee with bipartisan support in a 9-0 vote.
HB 4125 would protect both the public and workers on solar and wind equipment. Michigan law currently does not clearly address how renewable energy installers should be regulated.
"Updating this statutory language to clearly cover renewable energy projects will increase safety standards for electrical workers and their customers," said Rep. Howell. "Without qualified electricians on the job, the risk of electric fire or serious injury is very real. This will uphold public safety and ensure that only qualified electricians are performing electrical work on renewable energy facilities."
Electrical licensure requirements originally passed in 1956 granted an exemption for electrical work done by public utilities on their own facilities. Public utilities have their own apprenticeship training programs for line workers and employees working with electrical generation. When the 1956 law was written, the only entities that were building, operating and maintaining electrical generation facilities were public utilities.
This issue came to the attention of Rep. Howell when it became apparent that out-of-state solar companies were wrongly claiming a public utility exemption from the requirement to use qualified electricians – a requirement that applies to all other electrical work in Michigan.
Howell noted that this is not a union issue. Both the Associated Builders & Contractors, which represent non-union contractors, and the International Brotherhood of Electrical Workers union support this clarification in the law. "Rather than this being a union issue, it is clearly a safety issue," Howell said. "People need to have confidence that any electrical work, whether union or non-union, can be trusted to be safe and reliable."
"This bill helps to ensure that Michigan will continue to have a highly-trained workforce by upholding training standards for all electrical construction—including renewable energy projects." Howell said.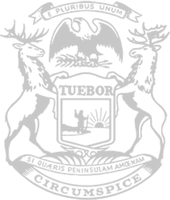 © 2009 - 2022 Michigan House Republicans. All Rights Reserved.
This site is protected by reCAPTCHA and the Google Privacy Policy and Terms of Service apply.