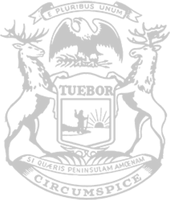 How to make an informed decision under new no-fault law
By state Rep. Beth Griffin, of Mattawan
After nearly 50 years of being forced to pay what became the highest car insurance rates in the nation, rate relief Michigan drivers have long asked for and deserve has finally arrived.

On July 1, our state waved goodbye to its much-maligned no-fault system and replaced it with an improved structure that works for every driver no matter where they live.

The new law, which I proudly cast my vote for, was designed to retain the nation's best car insurance coverage and offer drivers more affordable options. It guarantees lower rates by giving drivers more choice on personal injury protection coverage, stopping price gouging on medical services for car accident victims, combating fraudulent claims and strengthening consumer protections.

Given all this, drivers have important decisions to make – decisions they have never been able to make in decades. I understand with all the options to consider it can be overwhelming for many people who are not well-versed in insurance. That's why I want to share these helpful tips for drivers looking to make informed decisions when purchasing new policies.
Education is key. Michigan drivers interested in more information on the new law may visit www.ReduceMiRatesNow.com, a user friendly platform that includes a rundown of all the new coverage level options, educational guides and shopping tips to help people maximize savings.

I cannot stress enough the importance of shopping around. This is a new system for consumers and insurance providers alike, and the provider a driver is with now might not be their best option moving forward.

Lastly, I encourage people to consult with a trusted insurance agent for further advice on choosing a coverage plan that is in the best interest of themselves and their families.
###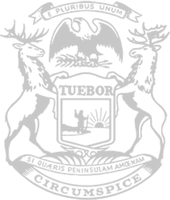 © 2009 - 2020 Michigan House Republicans. All Rights Reserved.
This site is protected by reCAPTCHA and the Google Privacy Policy and Terms of Service apply.