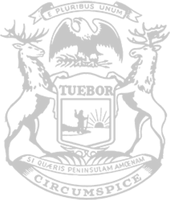 House unanimously approves Rep. Borton plan to protect victim privacy
The Michigan House of Representatives on Wednesday unanimously approved a plan by state Rep. Ken Borton to strengthen privacy protections for crime victims.
Borton, R-Gaylord, is the sponsor of House Bill 5680, which would protect privacy rights by ensuring courts may blur a victim's image in any online video recording of a trial or other court proceeding.
"Strong privacy protections for crime victims are critically important — and may even be the difference between someone reporting a crime or staying silent," Borton said. "Of course, victims are often called upon to testify, and evidence may include pictures of them. Blurred images in online court videos will be another important shield of privacy in our state courts."
Michigan law already limits public disclosure of personal information of victims of serious crimes. Pictures and videos of victims are exempt from requests for government records under the Freedom of Information Act (FOIA). HB 5680 would similarly protect victim privacy in videos of court proceedings that are streamed online or otherwise available to the public by explicitly allowing victims' images to be blurred. The plan would not limit a defendant's constitutional right to be confronted by witnesses in court.
Borton's legislation is part of a broader, bipartisan plan to support victims and protect their privacy, which also passed the House with overwhelming bipartisan support. HB 5679 would expand the list of serious misdemeanors under which certain victim protections apply. HB 5681 would allow victims to provide their oral impact statements for the sentencing process remotely. HB 5560 would maintain privacy protections while clarifying that law enforcement may help connect domestic violence survivors with support services.
The bills now proceed to the Senate for consideration.
###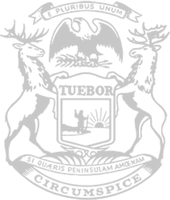 © 2009 - 2023 Michigan House Republicans. All Rights Reserved.
This site is protected by reCAPTCHA and the Google Privacy Policy and Terms of Service apply.