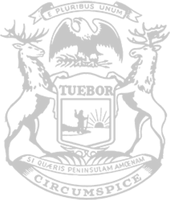 House Tourism Committee chair disappointed by governor's veto of Pure Michigan funding
Rep. Marino: Our tourism industry relies heavily on Pure Michigan
State Rep. Steve Marino, chair of the House Commerce and Tourism Committee, today said he is disappointed in the governor's shocking decision to veto funding for meaningful Michigan programs within the state budget for Fiscal Year 2020.
The governor eliminated $37 million in funding for Pure Michigan, a successful program that has enhanced the state's tourism industry and overall economy for years.
Marino, of Harrison Township, said that in 2017, trips made to Michigan led to $2.1 billion spent in communities and at local businesses throughout the state. The Pure Michigan campaign reported for the same year that visitor spending supplied Michigan with a return on investment of nearly $9 for each dollar spent on the campaign.
"Tourism is the third-largest contributor to Michigan's economy, but it seems that's not important to our governor," Marino said. "It's disappointing she doesn't share the Legislature's commitment to the tourism industry and the many small business owners and employees in every corner of the state that prosper because of it."
Marino went on to share some other vetoes that he found equally as disappointing.
"The governor built her campaign on road improvements, yet she completely rejected $375 million in added road funding dollars, even rejecting projects for roads and bridges she personally visited earlier this year, like our own Harrison Township Bridge," Marino said. "Further, she has denied funding for public-charter school students across Michigan, leaving them with far less than traditional public school students and even slashed funding for critical veteran services."
The governor issued a total of 147 line-item vetoes, also stripping $375 million in road funding and over $100 million in K-12 spending from a budget proposal previously approved by the Legislature before the Oct. 1 constitutional deadline.
###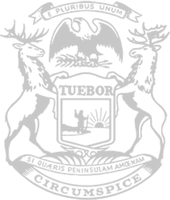 © 2009 - 2021 Michigan House Republicans. All Rights Reserved.
This site is protected by reCAPTCHA and the Google Privacy Policy and Terms of Service apply.