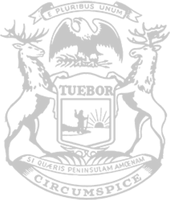 House Tax Policy Committee Chair Hall addressing "top priority" by creating relief for local job providers
House Tax Policy Committee Chair Matt Hall, of Marshall, is continuing to fight for a fair playing field for small businesses – working on legislation which saves them hundreds of millions of dollars collectively on federal taxes.
House Bill 5376, sponsored by state Rep. Mark Tisdel and approved in a vote by the House today, allows certain small businesses to claim their state and local tax deductions at the federal level. Hall said he expects Gov. Gretchen Whitmer to sign the legislation once it reaches her desk, underscoring successful efforts to cut taxes for local businesses with a governor from the Democrat party.
"Small businesses are the backbone of our communities," Hall said. "I have heard from many hard-working local business owners on how important this issue is to remaining viable and competitive compared to other states, and it was a priority for our House Tax Policy Committee to step up and get this done for them.
"This is about fairness. Due to recent changes to federal law, this issue will have an impact for nearly 250,000 businesses in Michigan. This plan will give small businesses much needed relief after months of hardship due to COVID-19 and executive orders in response."
Federal law allows the deduction of a taxpayer's state and local tax (SALT) burden on the federal tax return, up to $10,000 for individuals. Small businesses organized as flow-through entities, such as limited liability companies, S corporations, and partnerships, pay their state income taxes on an individual return, so the $10,000 limit applies. Meanwhile, typically larger C corporations can claim an uncapped SALT deduction.
The legislation creates a new option for flow-throughs in Michigan to be annually taxed at an entity level, allowing their deductions to remain at the federal level. The Michigan Chamber of Commerce has estimated that flow-through entities in Michigan would save nearly $200 million on their federal taxes every year under the proposal. Senate Bill 82, signed into law by the governor last month, appropriated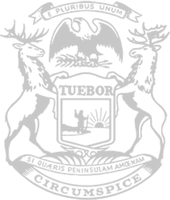 © 2009 - 2021 Michigan House Republicans. All Rights Reserved.
This site is protected by reCAPTCHA and the Google Privacy Policy and Terms of Service apply.