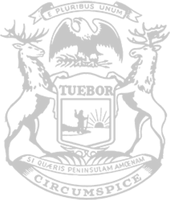 House Republicans call on Speaker Tate to strip Haadsma of role on Labor Committee
Rep. Haadsma's role in coverup of alleged sexual assault unacceptable
State Reps. Angela Rigas (R-Caledonia), Rachelle Smit (R-Martin) and Gina Johnsen (R-Lake Odessa) today called on House Speaker Joe Tate to remove Rep. Jim Haadsma from his role leading the House Labor Committee due to the actions he took to protect a union lobbyist accused of sexual assault.
The legislators held a press conference this morning calling on Tate to cooperate with any law enforcement investigations into Haadsma's actions and remove him as chair of the House Labor Committee.
According to police reports, Haadsma (D-Battle Creek) admitted to serving as an unofficial "mediator" between Jonathan Byrd, former president of the South Central Michigan AFL-CIO, and an undisclosed female complainant who has said Byrd sexually harassed and assaulted her at a fundraising event in April 2022. The alleged victim did not report the details to police until months after the event and the meeting with Byrd and Haadsma, which took place the following day.
"It seems clear Rep. Haadsma was working to cover up the deplorable acts of a union lobbyist to keep it out of the public's view," Rigas said. "Allowing him to continue to lead the House's Labor Committee after this misguided and coercive action is unacceptable. Representatives have been removed from committees for far less."
This March, less than a year after the alleged assault and mediation session, Haadsma presided over a Labor Committee hearing at which Byrd testified in support of a top priority for Democratic lawmakers — the repeal of Michigan's right-to-work law.
"It seems that House leadership is hoping this scandal will fade away and that the people of Michigan's won't notice Rep. Haadsma's involvement in attempting to silence a victim of sexual misconduct and sweep the actions of a union lobbyist under the rug," Johnsen said. "He is unfit to lead the committee at this time and should step down from his position."
Police reports indicate that Haadsma likely knew, at minimum, of the harassment at the time of the mediation, although whether he was yet aware of the assault allegations remains unclear — a fact that underscores the need for further investigation.
"There is so much we don't know about Rep. Haadsma's knowledge of this alleged assault and his response to 'mediate' with the victim, but what we already know is shocking and disturbing," Smit said. "Speaker Tate must take these issues seriously and cooperate with law enforcement to get answers for the victim and the people of Michigan."
The speaker's office has yet to issue a statement on Haadsma or his future as a committee leader.
######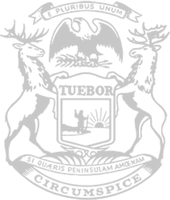 © 2009 - 2023 Michigan House Republicans. All Rights Reserved.
This site is protected by reCAPTCHA and the Google Privacy Policy and Terms of Service apply.