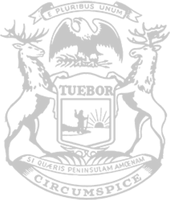 House passes Wendzel amendment
The Michigan House of Representatives passed State Rep. Pauline Wendzel's amendment to end enhanced federal unemployment benefits in the state of Michigan.
"The news out of the governor's office today that all remaining COVID restrictions will be lifted is sincerely welcomed," Rep. Wendzel said.  "After more than a year of shared sacrifice, normalcy is finally within our grasp."
This legislation follows an earlier bipartisan announcement this week regarding access to childcare policy and removing re-entry barriers to the workforce.  During her floor speech in support of her amendment, Rep. Wendzel addressed the challenges faced by small business across her district.
            "Over the last several months, I've traveled across my district and have heard the pleas from small business owners.  Take a drive down any Main St. and you'll see help wanted signs and sign-on bonuses in nearly every window. These aren't big greedy corporations, they're mom and pop shops.  They sponsor our kids' soccer teams.  They donate to our local charities.  After surviving a global pandemic where they were forced to shut down and faced significant financial hardships, they're struggling to bounce back and compete with these enhanced federal benefits that disincentivize re-entering the workforce."
"Colleagues, with the announcement that all remaining restrictions are lifted in a few short days. With the announcement that we're taking bipartisan action on access to childcare. It's time we end these benefits and help our small businesses and our local economies one more time."
The legislation passed the House with bipartisan support and is in now in the Senate for further consideration.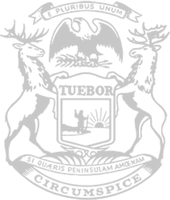 © 2009 - 2022 Michigan House Republicans. All Rights Reserved.
This site is protected by reCAPTCHA and the Google Privacy Policy and Terms of Service apply.