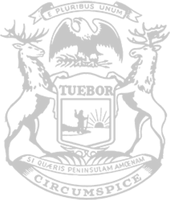 House panel reviews Rep. Damoose plan to protect jobless workers from agency mistake
RELEASE
|
September 15, 2021
State Rep. John Damoose today testified before the House Oversight Committee in support of his plan to protect Michigan residents from being forced to pay back unemployment benefits the government issued in error.
Damoose introduced House Bill 5265 after the Unemployment Insurance Agency (UIA) approved nearly 700,000 recipients of the federal Pandemic Unemployment Assistance (PUA) for reasons deemed invalid by the federal government.
"The UIA's mismanagement of unemployment programs has left behind people from Northern Michigan and the Upper Peninsula — and the entire state — who needed benefits to stay afloat," said Damoose, of Harbor Springs. "One major error brought into question benefits for hundreds of thousands of recipients who requested and received benefits honestly. This mistake lies squarely in the UIA's lap, and the victims should not be forced to pay for the agency's failure."
The UIA did not inform recipients of the issue for almost six months after they were made aware of it. The Oversight Committee recently learned that federal officials told the UIA about the invalid reasons on its PUA application in early January, but notice was not sent to the claimants until this summer.
Lawmakers had previously inquired how the mistake was discovered, but the UIA merely provided the Legislature with a Feb. 25 memo from the federal government.
"Bureaucrats in the UIA waited months to tell hard-working Michigan residents their benefits may have been issued in error, and then they were not upfront about this horrendous mistake," Damoose said. "Whether mismanaging the people's work or misleading the people's representatives, the UIA has repeatedly failed the citizens of Michigan."
Although the administration has indicated that repayment will be waived, Damoose said his legislation would provide a guarantee in the law to protect good-faith PUA recipients.
Damoose will be working with the committee to help move HB 5265 forward in the near future.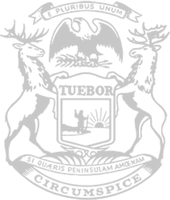 © 2009 - 2022 Michigan House Republicans. All Rights Reserved.
This site is protected by reCAPTCHA and the Google Privacy Policy and Terms of Service apply.