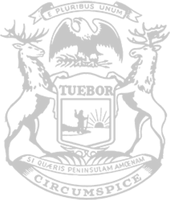 House panel considers Rep. Damoose plan to eliminate sales tax on auto manufacturer discounts
State Rep. John Damoose today testified before the House Committee on Tax Policy in support of his bipartisan plan to exclude automobile manufacturer discounts from sales and use tax.
"Michigan residents are proud of the auto industry in our state, so it's important that our laws related to the industry are the best in the country. We are trying to correct an anomaly that exists whereby manufacturer rebates are subject to sales tax," said Damoose, R-Harbor Springs.
To incentivize potential buyers, manufacturers often offer rebates on their vehicles, which effectively function as discounts. However, Michigan uses the full sticker price of a vehicle to calculate sales and use taxes instead of the final sale price that has been reduced by a manufacturer rebate.
Damoose and state Rep. Joe Tate, D-Detroit, introduced House Bills 4939 and 4940, which would exempt manufacturer rebates on motor vehicles from sales tax and use tax in Michigan. The plan would ensure the reduction in taxes would not decrease total revenues deposited in the state School Aid Fund.
"This is a common-sense reform, and it was important to me that it was a bipartisan effort. I commend my colleague, Rep. Joe Tate, for his work to make this two-bill package better and help ensure that school funding will be protected while we fix this loophole for Michigan car buyers."
The bills remain under consideration by the committee.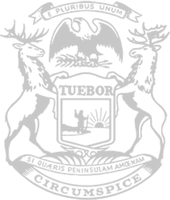 © 2009 - 2021 Michigan House Republicans. All Rights Reserved.
This site is protected by reCAPTCHA and the Google Privacy Policy and Terms of Service apply.